The National Association of Realtors report also found that 69% of homeowners think "now is a good time to sell," which is up from 62% from the fourth quarter and up from 56% from this time in 2016.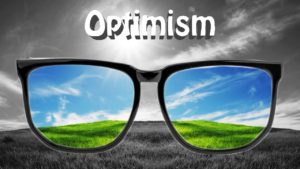 Optimism Soars for U.S. Households
According to the most recent National Association of Realtors sturdy, 62% of U.S. households believe the economy is improving, hitting its highest mark since creating the survey five quarters ago.
This represents a significant improvement   soared to its highest share in the survey's five-quarter history in comparison to the 54% from the last quarter in 2016 and 48% for March 2016.
The report stated that its, "Personal Financial Outlook Index showing respondents' confidence that their financial situation will be better in six months, jumped to its highest reading in the survey, climbing to 62.6% in March from 59.8% in December 2016. In 2016, the index was 58.1%."
"…most households believe now is a good time to buy a home. However, confidence continues to trickle backwards among renters… 80% of homeowners (78% in December 2016; 82% in March 2016) think now is a good time to make a home purchase."
The report noted that buyers will continue to face the same three challenges:
Shortage of inventory
Rising mortgage rates
A surging buyer pool
If you have any questions about this information or title insurance, please contact Ralph Aponte: 732.914.1400.
Counsellors Title Agency, www.counsellorstitle.com, founded in 1996, is one of New Jersey's most respected title agencies, serving all 21 New Jersey counties with title insurance, clearing title, escrow, tidelands searches, and closing and settlement services for commercial or industrial properties, waterfront properties and marinas, condominiums, townhouses or residential single family homes. Counsellors Title also features its own Attorney Settlement Assistance Program™ [ASAP], which is an individual resource customized to fit the needs specifically of real estate attorneys, including, Documentation, Preparation, Disbursement of Funds, Attendance at Closing, HUD Preparation or Post-Closing Matters.