Title search is the method and procedure of determining the property rights, specifically to whom they belong. The title search investigates all the title records as they apply to a specific property with very specific boundaries as defined through and by public records for the purposes of determining if the current title is good (without defect). The search will identify whether the person(s) who is selling the property holds the legal right to sell, and the buyer is receiving all the rights to the property for which they are making payment, through the transaction also known as the closing.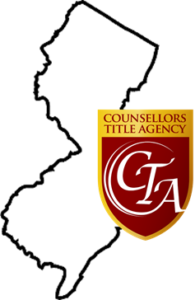 The abstractor (also called examiner or searcher) is responsible to summarize the information, known as an abstract of title, listing all recorded documents chronologically from the start to the present time, including all liens and encumbrances along with their current status.
Title records play an invaluable role in establishing the ownership of a property and help to identify encumbrances that act as obstructions to clear titles.
If you have any questions about this information or title insurance, please contact Ralph Aponte: 732.914.1400.
Counsellors Title Agency, www.counsellorstitle.net, founded in 1996, is one of New Jersey's most respected title agencies, serving all 21 New Jersey counties with title insurance, clearing title, escrow, tidelands searches, and closing and settlement services for commercial or industrial properties, waterfront properties and marinas, condominiums, townhouses or residential single family homes. Counsellors Title also features its own Attorney Settlement Assistance Program™ [ASAP], which is an individual resource customized to fit the needs specifically of real estate attorneys, including, Documentation, Preparation, Disbursement of Funds, Attendance at Closing, HUD Preparation or Post-Closing Matters.
LET'S CONNECT ONLINE!