Every company's story ultimately involves bringing people together to achieve a common goal. So it's natural that their common goals and inspirations lie at the heart of the narrative.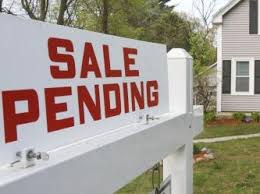 The Q2 2019 U.S. Home Sales Report published by ATTOM Data Solutions showed that U.S. single family homes and condos sold for a median price of $266,000, establishing a new all-time high. The results reflected both a quarter-over-quarter trend and the annual trend, which is up 10.8% from the previous quarter and up 6.4% from a year ago, respectively. The strength of the economy, coupled with lower interest rates continues to fuel the upward trend within the domestic real estate market.
New Jersey's Atlantic County on Top
New Jersey's Atlantic City posted the largest single year-to-year increase, 16.0%, out of the 89% of all metropolitan areas for the second quarter of 2019. Other areas such as Greeley, Colorado, tracked for median home prices from the 149 metro areas reported that they were 74% above pre-recession peaks in the second quarter of 2019. Other metro areas with at least 1 million people continue to show accelerated growth for median home prices for Q2 2019: Denver and Austin both were 40% above pre-recession peaks, as well as Dallas-Fort Worth, Texas (72% above); Nashville, Tennessee (71% above); and San Antonio, Texas (58% above).
New Jersey's Share of Distressed Property Sales
Total distressed sales continued to fall, accounting for just 11.4% of all single family and condo sales in Q2 2019. This is a 25% reduction from the 14.0% reported in Q1 2019. Of the 149 metropolitan statistical areas with a population of at least 200,000, those with the highest total distressed sales in Q2 2019 were Atlantic City, New Jersey (27.6%); Trenton, New Jersey (25.3%); and Norwich-New London, Connecticut (22.2%).
If you have any questions about this information or title insurance, please contact Ralph Aponte: 732.914.1400.
Counsellors Title Agency, www.counsellorstitle.net, founded in 1996, is one of New Jersey's most respected title agencies, serving all 21 New Jersey counties with title insurance, clearing title, escrow, tidelands searches, and closing and settlement services for commercial or industrial properties, waterfront properties and marinas, condominiums, townhouses or residential single family homes. Counsellors Title also features its own Attorney Settlement Assistance Program™ [ASAP], which is an individual resource customized to fit the needs specifically of real estate attorneys, including, Documentation, Preparation, Disbursement of Funds, Attendance at Closing, HUD Preparation or Post-Closing Matters.
LET'S CONNECT ONLINE!