When Zillow purchased Mortgage Lenders of America in November 2018, some believed that the model would follow the old General Motors approach: comprising a number of different real estate services under the same roof. But now Zillow announced the rebranding of its mortgage lending services business, calling it Zillow Home Loans.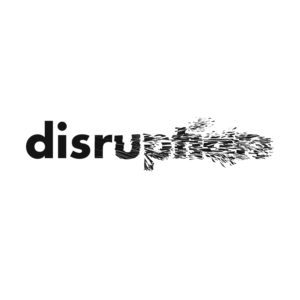 Initially, when Zillow came on the scene in 2012, it was simply a new platform for properties to be listed (and in some cases valuated, though the accuracy of those valuations has never met expectations).
So now property buyers were able to search for homes as well as mortgages through Zillow's site, and lenders were able to advertise their rates on Zillow's mortgage marketplace. With the shift in its branding, mortgage companies will be competing with the platform that they are advertising on. This definitely is a disruption in the business model that has been offered for years. This represents a 180-degree shift in the business model of Zillow, which as recently as 2015 defined itself as a media company that provided high-quality leads for real estate pros, not a real estate company. So much for honesty in advertising.
But Zillow isn't just in the mortgage business now; in 2017, when it announced the launch of "Zillow Instant Offers," Zillow began offering cash for a seller's home from selected investors interested in buying it, all within Zillow's platform. This program then evolved when Zillow began buying and selling homes directly to and from homeowners.
"Getting a mortgage is often the hardest, most complicated part of buying a home. Since our inception, Zillow has been empowering people with information and resources to make smarter real estate decisions, including helping borrowers shop for the best lender and loan for their new home," said Erin Lantz, vice president and general manager of mortgages at Zillow.
"With Zillow Home Loans we are taking an incredible step forward to deliver an integrated payments platform to complete the financing for Zillow Offers that delivers a more seamless, on-demand real estate experience today's consumers expect," Lantz added. "We continue to offer consumers the power of choice to shop for loans directly through Zillow Home Loans or through our popular mortgage marketplace."
Through this marketing funnel, Zillow allows sellers the ability to accelerate the transaction by having Zillow buy their home and with Zillow also offering other potential buyers access to a mortgage, all on the same property.
This is obviously having a transformational impact upon the real estate model of today and tomorrow. It is very clear that the Amazon model of digital domination and disruption has landed into the front yards of everyone in the real estate business and those owning or buying a home.
The Zillow Footprint
■ Zillow averages approximately 150 million visitors per month.
■ Zillow reported $1.33 billion in revenue in 2018, the majority of which came from its lead generation services to real estate agents and lenders.
■ Zillow is projecting its lead revenue to reach $2 billion by 2023.
If you have any questions about this information or title insurance, please contact Ralph Aponte: 732.914.1400.
Counsellors Title Agency, www.counsellorstitle.net, founded in 1996, is one of New Jersey's most respected title agencies, serving all 21 New Jersey counties with title insurance, clearing title, escrow, tidelands searches, and closing and settlement services for commercial or industrial properties, waterfront properties and marinas, condominiums, townhouses or residential single family homes. Counsellors Title also features its own Attorney Settlement Assistance Program™ [ASAP], which is an individual resource customized to fit the needs specifically of real estate attorneys, including, Documentation, Preparation, Disbursement of Funds, Attendance at Closing, HUD Preparation or Post-Closing Matters.