Millennials are all-in. The percentage of first-time buyers jumping into the housing market climbed to 38% of all U.S. single-family home purchases. This represents the largest share since 2000, according to Genworth Mortgage and the U.S. Census. The number of first-timers purchasing new or existing homes reached 2.07 million, which is 7% higher than in 2016.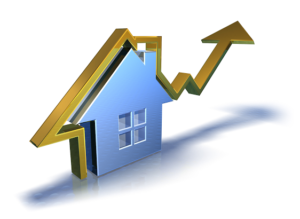 The percentage of purchases by first-timers reached a 17-year high, which tracks with the rebound of the U.S. economy beginning in 2017.
The arrival of the Millennial Buyer had a number of economic hurdles to scale, some of which included student loan debt, a slow economic climate, rising real estate prices and low inventory. Many of these issues seemed to turn around over the last 18-21 months as inventory began to grow, new construction climbed and wages and job growth dramatically improved.
The New Jersey Department of Labor reported, "New Jersey employers continued to add to their payrolls in August, according to preliminary estimates produced by the U.S. Bureau of Labor Statistics. Total nonfarm wage and salary employment increased for the fourth consecutive month in August, up by 1,600 jobs, to reach a seasonally adjusted level of 4,195,700. The state's unemployment rate held steady at 4.2% for the month."
This job growth is reflected not only in the number of first-time buyers but also the health of the local economy, which shows significant hires by such companies as Amazon, in anticipation of a strong holiday sales season.
According to some economists, this demand is reflective of the pent-up buyer demand that has been sitting on the sidelines for years.
If you have any questions about this information or title insurance, please contact Ralph Aponte: 732.914.1400.
Counsellors Title Agency, www.counsellorstitle.net, founded in 1996, is one of New Jersey's most respected title agencies, serving all 21 New Jersey counties with title insurance, clearing title, escrow, tidelands searches, and closing and settlement services for commercial or industrial properties, waterfront properties and marinas, condominiums, townhouses or residential single family homes. Counsellors Title also features its own Attorney Settlement Assistance Program™ [ASAP], which is an individual resource customized to fit the needs specifically of real estate attorneys, including, Documentation, Preparation, Disbursement of Funds, Attendance at Closing, HUD Preparation or Post-Closing Matters.