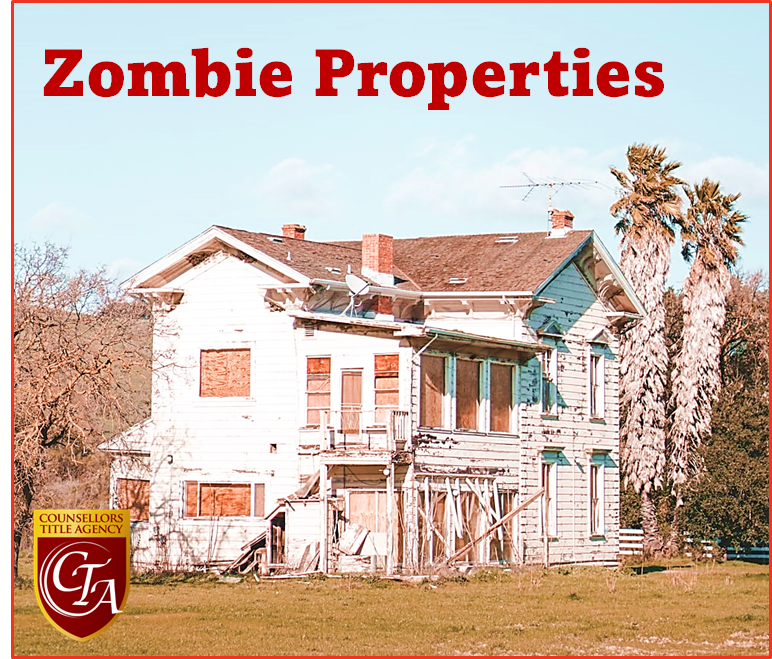 New Jersey's rate of zombie properties is 0.41%. The national rate for zombie properties is 1.26%. New Jersey has the fifth smallest percentage of zombie properties.
Some counties in New Jersey have a higher rate of zombie properties than others. Cape May has the highest rate with 1.34% or 1,252 properties out of a total of 93,866. Burlington County has the lowest number of zombie properties with a rate of 0.15% and 221 properties out of a total of 145,038 properties.
Another fact seems to have emerged: Neptune Township reported only 11 days on average to sell a home in 2021. In 2022 the average time required to sell a home in Neptune Township was 31 days, an increase of 184.5% year-over-year. 
Zombie Properties Rising 
Still, the number of zombie properties is on the rise nationwide.
According to the most recent ATTOM report, 1,264,241 residential properties in the United States still are vacant, representing 1.26% of all homes in the nation or one in 79.
The same report identified 284,423 residential properties in the US that are in the process of foreclosure in the fourth quarter of 2022, which is up 5.2% from the third quarter of 2022 and up 27.4% from the fourth quarter of 2021.
Though there is an increase in the number of zombie properties, there is not a great deal of concern over this increase since it is a number that is at historic lows.
The states reporting the largest increases in zombie properties include Kansas, Nevada, Connecticut, Georgia and Indiana, with increases of 32%, 25%, 15%, 15% and 13%, respectively. Anecdotally, New York has the highest overall number of zombie homes to all residential properties with 1,995 pre-foreclosure properties, which is followed by Florida, which reported 1,030 foreclosure properties.
If you have any questions about this information or title insurance, please contact Ralph Aponte: 732.914.1400.
Counsellors Title Agency, www.counsellorstitle.net, founded in 1996, is one of New Jersey's most respected title agencies, serving all 21 New Jersey counties with title insurance, clearing title, escrow, tidelands searches, and closing and settlement services for commercial or industrial properties, waterfront properties and marinas, condominiums, townhouses or residential single-family homes. Counsellors Title also features its own Attorney Settlement Assistance Program™ [ASAP], which is an individual resource customized to fit the needs specifically of real estate attorneys, including, Documentation, Preparation, Disbursement of Funds, Attendance at Closing, HUD Preparation or Post-Closing Matters.
LET'S CONNECT ONLINE!
Connect with Ralph on LinkedIn: https://www.linkedin.com/in/ralphaponte/