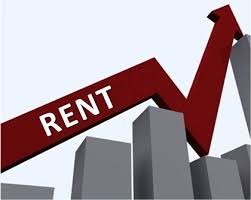 In general, it has been believed to be prudent to budget 30% of of gross monthly income for rent. But considering the ferocious inflation, the shortage of available inventory, especially for first-time buyers, and the escalation in the cost for rentals, that number has skyrocketed.
According to recent data report published by Zillow, in September 2022, the average American employee will spend approximately 46% of their monthly income for rent. That increase represents a 50% increase over prior months. As a consequence, workers are having to work longer and harder to live in their rental apartments or homes. This translates into an American worker having to put in 64 hours at work just to cover the average rent payment in September 2022. This represents a significant increase from just two years ago in which the same worker would have to work only 56 hours a month to cover rental costs.
Rental inventories are expected to increase over the next year or two due to the construction of nearly 1 million rental units across the country. The only thing that may slow this construction down might be the precipitative jumps in interest rates, placing additional burdens upon builders who are charged with these construction projects.
According to Redfin, the average median rent has climbed to $2,039 year-over-year, an 11% increase. This past August the asking rent in the U.S. hit an all-time high, but for the third consecutive month such rental escalation is decelerating slightly.
If you have any questions about this information or title insurance, please contact Ralph Aponte: 732.914.1400.
Counsellors Title Agency, www.counsellorstitle.net, founded in 1996, is one of New Jersey's most respected title agencies, serving all 21 New Jersey counties with title insurance, clearing title, escrow, tidelands searches, and closing and settlement services for commercial or industrial properties, waterfront properties and marinas, condominiums, townhouses or residential single-family homes. Counsellors Title also features its own Attorney Settlement Assistance Program™ [ASAP], which is an individual resource customized to fit the needs specifically of real estate attorneys, including, Documentation, Preparation, Disbursement of Funds, Attendance at Closing, HUD Preparation or Post-Closing Matters.
LET'S CONNECT ONLINE!
Connect with Ralph on LinkedIn: https://www.linkedin.com/in/ralphaponte/