The Rising Tide of Prices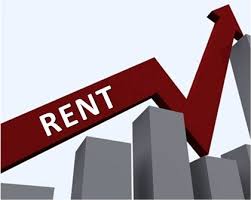 Inflation as we now are experiencing is hitting every household hard… very hard. The average Thanksgiving dinner this year surged by over 14% from 2020. And that is not the only thing rising. As inventory shortages have fueled the soaring price of an existing home in most cases over 20% year-over-year for the past 14 months, rents are beginning to take on a whole new dimension of new costs.
New Jersey has the 5th highest rent in the country out of 56 states and territories with the Fair Market Rent in New Jersey ranging from $1,260 for a 2-bedroom apartment in Philadelphia-Camden-Wilmington area to $1,958 for a 2-bedroom unit in Jersey City, NJ HUD Metro FMR Area.
According to a recent story on CNBC, renters who took advantage of low-priced rentals are receiving a real wake-up call when getting their rent renewals in this post-pandemic market. The more regulated states such as Oregon and California are trying to limit the amount a rent renewal can increase between 3%-7%. Even the Midwest town of St. Paul passed a law limiting the amount a renewal lease can increase to only 3%. No matter what, renters have to remember that moving can be very expensive, so this should be considered when confronted with a higher rent.