Little change has occurred within the real estate market over the last few months to change buyer demand and seller excitement. Potentially, what might be helpful to the market, in the long-term but not in the short-term, is the falling price in lumber futures. We will obviously see an increase in the number of new homes built, as long as builders can find buildable lots. The issue of buildable lots has been constricting much of the new construction activity for the last few years.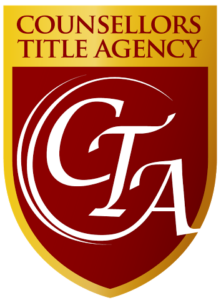 Key factors that are healthy for this market include:
▪︎ Existing home sales have increased, which is encouraging as the year-over-year inventory has decreased.
▪︎ Median price levels, which for July came in at $359,900, have increased slightly, which indicates demand for existing homes has not abated but it continues to move with an upward trajectory.
▪︎ Interest rates have fallen slightly but, more importantly, they have remained stable.
▪︎ Inflation is a factor but what has driven this market is actual appreciation and not inflation. The climb in prices is still in line with the growth of the economy.
According to the National Association of Realtors, sales of existing homes increased by 2% from June 2021 to July 2021. This puts the number of existing home sales to almost six million units for 2021.
The factor that continues to shape this market, as it has for the last two years, is the shortage of available existing-home inventory, which has fallen to a 2.6-month supply, according to the National Association of Realtors. It appears that inventory levels of 2-to-3-month supply is becoming the norm and not the exception.
Another interesting factor that has maintained its continuing levels since the beginning of the pandemic is the number of days on market. According to the report from the National Association of Realtors, homes for sale are now spending just 17 days on the market on average.
The first-time buyers are still a factor, representing nearly one-third of all purchases. In most years, first-time buyers represent approximately 40% of total purchases, but since Wall Street and home flippers have taken a great deal of the lowest price inventory off the table, first-time buyers are limited to the available inventory that's out there, which is typically priced higher.
A final point affecting the percentage of first-time buyers is the fact that the down-sizers who have sold their properties for sizable amounts may be another reason why there are fewer choices for the first-time buyer. The numbers speak for themselves, that nearly 25% of all transactions are cash only. This puts additional pressure on new entrants into the market, which is reflected in the increase in the average monthly rents which have moved disproportionately higher as of late.

If you have any questions about this information or title insurance, please contact Ralph Aponte: 732.914.1400.
Counsellors Title Agency, www.counsellorstitle.net, founded in 1996, is one of New Jersey's most respected title agencies, serving all 21 New Jersey counties with title insurance, clearing title, escrow, tidelands searches, and closing and settlement services for commercial or industrial properties, waterfront properties and marinas, condominiums, townhouses or residential single family homes. Counsellors Title also features its own Attorney Settlement Assistance Program™ [ASAP], which is an individual resource customized to fit the needs specifically of real estate attorneys, including, Documentation, Preparation, Disbursement of Funds, Attendance at Closing, HUD Preparation or Post-Closing Matters.
LET'S CONNECT ONLINE!