In this fast-paced, quick, digital economy, delays need to be minimized to a great extent so that the buyer and seller are both satisfied, receiving what they expect and paying for what they want.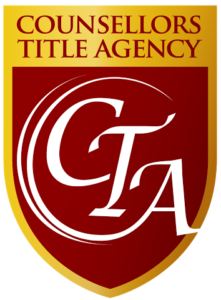 When the National Association of Realtors did a survey a few years back, they discovered that 32% of all real estate transactions counted experienced some form of a delay.
Of those delayed transactions, 46% of them were triggered by or the result of finance issues. Another issue that resulted in delays in real estate transactions was appraisal-related problems. Appraisal delays represented 21% of all delays, while home inspection issues accounted for only 14% of the delays.
Again, according to this National Association of Realtors survey, one out of every 16 deals fell through primarily through home inspection defects, financing problems or other issues.
Appraisal and financing issues are not the only deal breakers that are responsible for delays and failures of transactions. One of the big issues that delays a real estate closing is title issues.
Before the closing of a loan, purchase or refinance takes place, the public records are searched and examined to determine ownership, limitations to that ownership, encumbrances and any adverse matters affecting title to the property. These records are searched by examining the official courthouse records, where all recorded documents, judgments, liens, tax assessments (such as street or sewer), special taxes, and other matters, such as divorce and bankruptcy, are filed. The results of this examination will then be provided in a preliminary title report or "commitment" to insure the property. A title commitment is a binding contract which reflects the current status of title before a loan or sale is closed, and binds the title company to issue its title insurance in favor of the insured as owner or mortgagee of the property being searched, subject to certain conditions and stipulations.