Disruption doesn't happen all at once; it is a very gradual thing and then all of a sudden everything changes.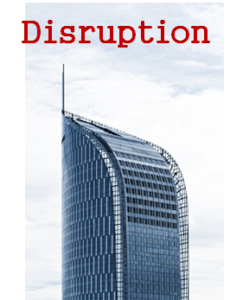 Facebook recognized a while ago that it wanted to increase the scope and functionality of its platform.
When Facebook decided about a year ago that it was going to partner with Zumper and Apartment List, some people immediately recognized that this was just the beginning. The topography of the real estate industry just saw its newest entrant into the market that is sure to change the landscape of the real estate market.
Last week Facebook made another announcement: that it was going to begin working with a software service technology called Rental Beast. Rental Beast is a listing platform that provides rental listings nationally.
According to their website, "Rental Beast is to rentals what MLS is to home sales. As the first, largest and most accurate database of national renting listings, where partner agents use our proprietary software." The Rental Beast technology seeks to bring together rental listings that are scattered across multiple sites and also coordinate them in such a way that they're up-to-date and complete.
The timing of the relationship between Rental Beast and Facebook is highly conspicuous since it comes at a point when inventories are at historic lows, and prices for homes are at all-time highs. Many Millennials and would-be first-time home buyers are starting to move out of their parents, homes and into the rental market as an interim step.
According to the announcement, Rental Beast partner agents are seeing significant growth by using the platform to solve problems of continuity with an on-demand solution for consumers, agents, brokers, and landlords.
All of this activity, as also in the case of Zillow's movement into actual home sales, is causing a bit of digital disruption within the industry.
According to sources, Rental Beast represents over 6 million rental listings nationwide and this comprises 70% of the rental inventory in the United States. The clearest conclusion one can take from this development is that the marketplace and the landscape within the industry is constantly changing and is fluid.
If you have any questions about this information or title insurance, please contact Ralph Aponte: 732.914.1400.
Counsellors Title Agency, www.counsellorstitle.net, founded in 1996, is one of New Jersey's most respected title agencies, serving all 21 New Jersey counties with title insurance, clearing title, escrow, tidelands searches, and closing and settlement services for commercial or industrial properties, waterfront properties and marinas, condominiums, townhouses or residential single family homes. Counsellors Title also features its own Attorney Settlement Assistance Program™ [ASAP], which is an individual resource customized to fit the needs specifically of real estate attorneys, including, Documentation, Preparation, Disbursement of Funds, Attendance at Closing, HUD Preparation or Post-Closing Matters.