Monmouth County was established on March 7, 1683. On October 31, 1693, the county was partitioned into the townships of Freehold, Middletown and Shrewsbury.

As of the 2017 Census estimate, the county's population was 626,351, making it the state's fifth-most populous county, representing a decrease of 0.6% from the 2010 Census.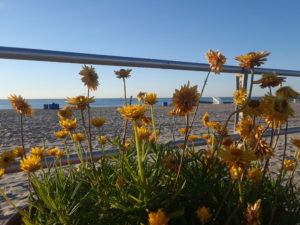 In 2015, the county had a per capita personal income of $69,410, the fifth-highest in New Jersey and ranked 74th of 3,113 counties in the United States. Monmouth County ranked 38th among the highest-income counties in the United States as of 2011, placing it among the top 1.2% of counties by wealth.
According to the 2010 Census, the county had a total area of 665.32 square miles, including 468.79 square miles of land (70.5%) and 196.53 square miles of water (29.5%).