The strong real estate market has had a number of effects upon housing in the State of New Jersey and in the nation. According to an article in MarketWatch, list-to-sale time has dropped by more than 50% since 2010.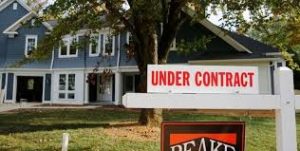 In New Jersey, the Days-on-Market [DOM] has fallen from an average 114 days for a single family home in October 2011, to just 68 for April 2018. This represents a 40% drop. It has fallen even more in Hudson County, where the DOM is at 58 for April 2018.
The DOM metric reflects another sign of the competitive environment this housing market holds for buyers.
The demand is so strong that the DOM was just 64 days nationally, which is down from 77 DOM from a year ago, according to real-estate website Trulia. The Trulia website has reported that the DOM metric has consistently dropped every year since 2010.
The MarketWatch article cites Trulia saying that:
Premium homes take longer to sell, with a median list-to-sale period of 72 days
Starter homes require a shorter period (59 days)
Trade-up homes are on the market even less time, just 57 days
The metro areas with the lowest (fastest selling markets) DOM are: Seattle, San Francisco and San Jose, California are just 36 days.
The article also points out that only 3 metropolitan areas have a DOM higher than they did in 2010: Syracuse, NY, New Orleans and Honolulu.
Looking Forward
"It's the latest sign of a housing market that may be reaching its peak. Median home values increased 8.7% on average nationwide from April 2017 to $215,600, according to real-estate website Zillow, +2.97%. That represents the faster pace of acceleration since June 2006 — right before the start of the housing crisis that triggered the Great Recession — when they rose 9% annually. Homes flipped during the first quarter represented 6.9% of all sales, up from 5.9% in the previous quarter, according to a separate report released June 7th by real-estate data company Attom Data Solutions," stated MarketWatch.