Snack Innovations Moving to Edison
Snack Innovations Inc., the producer of naturally delicious Better-For-You gourmet snack foods, is vacating i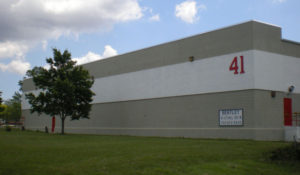 ts Brooklyn facility for new digs in Edison, New Jersey.
Snack acquired a 35,316-square-foot industrial property located at 41 Ethel Road West for $41 million. The industrial building occupies 4.41 acres, providing Snack greater flexibility for future expansion. The property includes 2,000 square feet of office space, 20-foot clear ceiling heights, four tailboards and one drive-in for loading.
The company plans to use the new facility for its snack and healthy foods manufacturing and distribution to the New York metro region.
The company "started in our grandmother's kitchen years ago. Today Snack Innovations Inc. produces snacks in a sophisticated state-of-the-art snack food manufacturing facility, utilizing advanced proprietary equipment…Snack Innovations employs a sophisticated R&D team and other food scientists," who are involved in developing all-natural healthier gourmet snacks.
The company uses such snack base grains as potato, corn, wheat, rice, soy, oat, quinoa, tapioca, maize, and vegetables (including spinach, carrot, sweet potato, green pea, yellow pea, chick pea, tomato, beets, and lentil).
If you have any questions about this information or title insurance, please contact Ralph Aponte: 732.914.1400.
Counsellors Title Agency, www.counsellorstitle.com, founded in 1996, is one of New Jersey's most respected title agencies, serving all 21 New Jersey counties with title insurance, clearing title, escrow, tidelands searches, and closing and settlement services for commercial or industrial properties, waterfront properties and marinas, condominiums, townhouses or residential single family homes. Counsellors Title also features its own Attorney Settlement Assistance Program™ [ASAP], which is an individual resource customized to fit the needs specifically of real estate attorneys, including, Documentation, Preparation, Disbursement of Funds, Attendance at Closing, HUD Preparation or Post-Closing Matters.