The number of borrowers 'underwater' fell in the first quarter of 2017 to 1.8 million borrowers. This represents a drop of 35% since this time in 2016, and a reduction of 16% in just the first quarter of 2017 alone. Considering that the spring buying season is historically the strongest of the four quarters, many experts anticipate that as the appreciation of home values continues for the balance of 2017,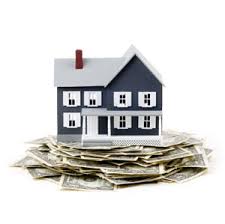 this figure of 1.8 million underwater will fall by possibly another 8% or 150,000 mortgage holders.
According to the Black Knight Mortgage Monitor report, homeowner equity increased by $695 billion over the last 12 months, increasing to just under $5 trillion as of the end of Q1 2017.
This marks the first time that underwater population has fallen below 2 million since 2006. This number is still significantly above the low mark of 750,000 borrowers who were underwater at the end of 2005, according to Black Knight.
Home equity is an asset that comes from a homeowner's interest in a home or, to put it another way, home equity is the portion of your property that you truly own.
Many people take advantage of the equity in their home by borrowing against it for repairs or home improvements.
A home equity line of credit (HELOC) allows you to borrow funds based upon the equity in your home, much in the same way as a credit card except you are borrowing against yourself. After a number of years, your draw period ends, and you'll go into a repayment period where you pay off the amount of the debt.