Buying a home for the first time is always more than an adventure. Your home will become not only the basecamp for your life, but depending upon its location, the economic trends and population migration, can help become the cornerstone to your future financial stability.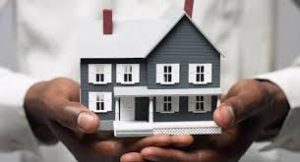 But the facts are clear that buying your first home earlier rather than later in your life can make a significant difference in the quality of life later on.
So if you're considering purchasing a home, and waiting for the right time to invest in the market, chances are you may be putting off an opportunity to accumulate a significant amount in what is called home equity.
Individuals who buy their first home before they reach the age of 34 turn out to be financially more secure in their 60s, which usually translates into the home equity they're able to amass.
Currently, Millennial home ownership ranks at about 38%, which is just a bit above the national rate. How does that compare with prior generations? Well, baby boomers and generation Xers became homeowners on a comparative basis at about 20% earlier.
In many cases, Millennials may be laden with student debt, making such a purchase harder to do. The down payment blues is very real, and Millennials are even choosing to live with their parents longer. Instead of just living with their parents, it would prove to be prudent to use that windfall to put away some of the down payment necessary to buy their first home.
The other smart fact is that with a 20% down payment, they will not have to pay for mortgage insurance, which translates into even greater savings.
If you have any questions about this information or title insurance, please contact Ralph Aponte: 732.914.1400.
Counsellors Title Agency, www.counsellorstitle.net, founded in 1996, is one of New Jersey's most respected title agencies, serving all 21 New Jersey counties with title insurance, clearing title, escrow, tidelands searches, and closing and settlement services for commercial or industrial properties, waterfront properties and marinas, condominiums, townhouses or residential single family homes. Counsellors Title also features its own Attorney Settlement Assistance Program™ [ASAP], which is an individual resource customized to fit the needs specifically of real estate attorneys, including, Documentation, Preparation, Disbursement of Funds, Attendance at Closing, HUD Preparation or Post-Closing Matters.