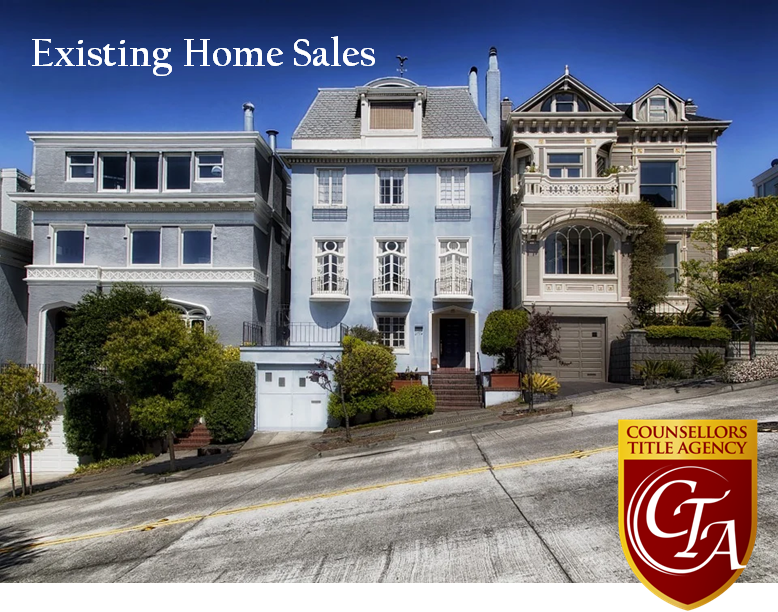 Inventory Also Falls
Existing home sales continued to fall for both March and April, with existing home sales falling 3.4% to a seasonally adjusted annual rate of 4.28 million on a year-over-year basis.
The decrease represents the impact of higher mortgage rates, inventory shortages and the continued rise in home prices overall.
April inventory of unsold existing homes stood at 1.04 million, up 7.2% from the month prior and reflecting a 2.9 months' of supply based on current sales trajectories.
The median sales price of an existing home nationally fell compared to a year ago, according to the National Association of Realtors [NAR], dropping 1.7% to $388,800. This represents the straight third month of year-over-year sale price declines.
Median sales prices rose in the Northeast and Midwest and fell in the South and West.
Unfortunately, the multiple-offer environment has returned in the spring buying season, making it more difficult for first-time buyers once again.
Other Stats
Distressed sales represented just 1% of all sales in April, which is the same as in March and a year prior.

Regional existing home sales fell in all 4 regions month-over-month, as tracked by the NAR.

All four regions also recorded decreases in the existing home sales pace, with the Midwest (annual rate of 1.02 million) falling 21.5%.

The Southern region fell to an annual rate of 1.98 million, a 20.2% decrease.

The Northeastern region fell to an annual rate of 510,000, or by 23.9%.

The Western region fell by 31.3%, recording the largest year-over-year price change of 8.0% from the 2022 median sale price of $578,200.

The Western region recorded the largest monthly drop of 6.1% to a sales pace of 770,000 homes.
If you have any questions about this information or title insurance, please contact Ralph Aponte: 732.914.1400.
Counsellors Title Agency, www.counsellorstitle.net, founded in 1996, is one of New Jersey's most respected title agencies, serving all 21 New Jersey counties with title insurance, clearing title, escrow, tidelands searches, and closing and settlement services for commercial or industrial properties, waterfront properties and marinas, condominiums, townhouses or residential single-family homes. Counsellors Title also features its own Attorney Settlement Assistance Program™ [ASAP], which is an individual resource customized to fit the needs specifically of real estate attorneys, including, Documentation, Preparation, Disbursement of Funds, Attendance at Closing, HUD Preparation or Post-Closing Matters.
LET'S CONNECT ONLINE!
Connect with Ralph on LinkedIn: https://www.linkedin.com/in/ralphaponte/