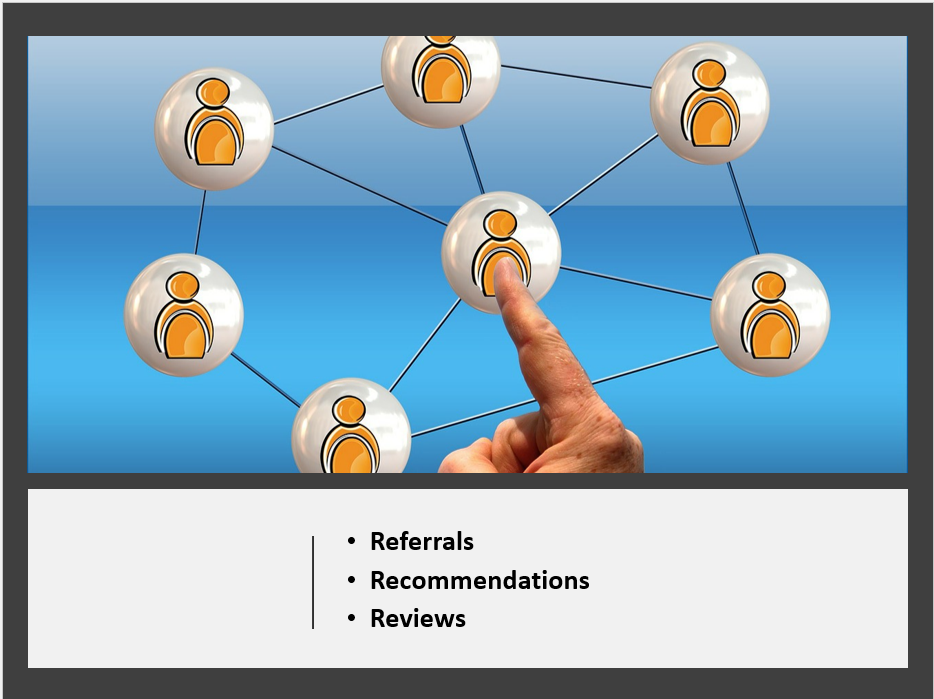 As a real estate agent in New Jersey, there are several ways to get more referrals and grow your business. Here are seven strategies you can use, along with some of the best and cheapest tools to help you implement them:
Provide excellent customer service: One of the most effective ways to get referrals is by providing outstanding customer service to your clients. Ensure that you're always responsive, attentive, and proactive in addressing their concerns and needs.
Best tool: A good customer relationship management (CRM) system can help you keep track of client interactions, schedule follow-ups, and maintain contact information. One affordable option is Freshworks CRM, which offers a free version with basic features.
Build a strong online presence: Today, many clients research potential real estate agents online before reaching out. Ensure that you have an up-to-date and professional website, active social media profiles, and positive online reviews.
Best tool: For website building, options like Wix and Squarespace offer easy-to-use templates and affordable plans. For social media management, platforms like Hootsuite and Buffer allow you to schedule posts and track engagement across multiple channels. For reviews, encourage clients to leave feedback on your Google My Business listing or sites like Zillow.
Offer valuable resources: Providing useful resources such as neighborhood guides, market reports, and home buying/selling tips can help position you as an expert in your field and keep clients engaged.
Best tool: Canva is a free graphic design tool that can help you create professional-looking resources like infographics, flyers, and social media posts.
Host events: Organizing events like open houses, client appreciation parties, and charity fundraisers can help you connect with clients and prospects in a fun and memorable way.
Best tool: Eventbrite is a popular platform for creating and managing events, and offers free options for small events.
Collaborate with other professionals: Partnering with other professionals like mortgage brokers, home inspectors, and insurance agents can help you expand your network and provide added value to clients.
Best tool: LinkedIn is really becoming a powerful tool for identifying and connecting with other professionals in your area. You are also local business groups like BNIs and organizations like the Bradley Beach Business Alliance to identify potential referral sources.
Ask for referrals: Don't be afraid to ask happy clients for referrals. Make it easy for them by providing a referral form or offering incentives like a gift card or discount on future services.
Best tool: ReferralCandy is a referral marketing platform that can help you automate the process and track rewards for both you and the referring client. It does come with a cost ($47 a month, plus 3.5% fee) but for getting your name out there, it's with a shot!
Stay top of mind: Regularly reaching out to past clients and prospects with helpful resources, market updates, and personalized messages can help keep you top of mind and increase the likelihood of referrals.
Best tool: Email marketing platforms like Mailchimp or Constant Contact can help you create and send professional-looking newsletters and personalized messages to your contact list. Constant Contact offers a $12 a month plan, while Mailchimp offers a free plan for small lists.
Keep in mind: the key to getting more referrals is to offer credible expertise, dependable service and value-added outcome to your clients. By delivering these strategies and using affordable tools to streamline your efforts, you can build a strong referral network and grow your business on the Jersey Shore.
If you have any questions about this information or title insurance, please contact Ralph Aponte: 732.914.1400.
Counsellors Title Agency, www.counsellorstitle.net, founded in 1996, is one of New Jersey's most respected title agencies, serving all 21 New Jersey counties with title insurance, clearing title, escrow, tidelands searches, and closing and settlement services for commercial or industrial properties, waterfront properties and marinas, condominiums, townhouses or residential single-family homes. Counsellors Title also features its own Attorney Settlement Assistance Program™ [ASAP], which is an individual resource customized to fit the needs specifically of real estate attorneys, including, Documentation, Preparation, Disbursement of Funds, Attendance at Closing, HUD Preparation or Post-Closing Matters.
LET'S CONNECT ONLINE!
Connect with Ralph on LinkedIn: https://www.linkedin.com/in/ralphaponte/