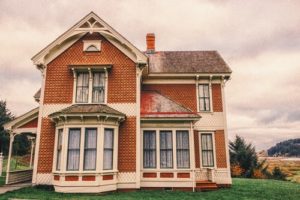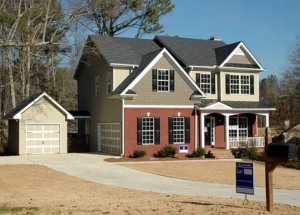 Housing Trend to Make More New Highs in 2022
Incoming president Robert White of New Jersey Realtors stated that he believes that this current frothy seller's market in the Garden State still has room to grow.
He does not see a curtailment in the number of listings with multiple offers with the average of 6 to 12 offers per property slowing down. He also believes that these offers will be between 3 and 5% over asking price.
Some of the factors fueling this strong market go beyond inventory shortages; they also track with the inability of the construction industry to keep up with the demand for new single-family homes.
The whole concept of the 'normal real estate market' has been turned on its head. We are talking about a robust real estate market and it's just the beginning of January. We haven't even hit the traditionally strong selling periods starting from March to June.
Right now the only thing that's going to curtail the trajectory of this current market is a shortage of buyers, and that may occur only if prices continue to reach levels that most buyers cannot afford.
As the work-from-home economy continues to thrive, and New York-based businesses put off the back-to-the-office deadlines, the value of a roomy, one-family home with one or two home offices is going to become the norm rather than the abnormal.
Now homes have to be properly priced because if they are overpriced, they run the risk of appearing to be flawed in their initial valuation.
Many New Jersey homes still offer the ideal combination of bedrooms, open concept kitchens and living rooms, big yards and backyards with decks. New Jersey also ranks very high in the nation for its education system. But when it comes to taxes, if you live in New Jersey you're going to pay the taxes that allow you to have proximity to New York City and access to the beaches.
If you have any questions about this information or title insurance, please contact Ralph Aponte: 732.914.1400.
Counsellors Title Agency, www.counsellorstitle.net, founded in 1996, is one of New Jersey's most respected title agencies, serving all 21 New Jersey counties with title insurance, clearing title, escrow, tidelands searches, and closing and settlement services for commercial or industrial properties, waterfront properties and marinas, condominiums, townhouses or residential single family homes. Counsellors Title also features its own Attorney Settlement Assistance Program™ [ASAP], which is an individual resource customized to fit the needs specifically of real estate attorneys, including, Documentation, Preparation, Disbursement of Funds, Attendance at Closing, HUD Preparation or Post-Closing Matters.
LET'S CONNECT ONLINE!