COVID-19 Cases Increase in Monmouth County, New Jersey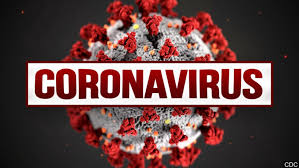 Monmouth County reported that the number of reported cases of COVID-19 increased to 8,471 over the past weekend. This represents an increase of 131% over the same period the prior week. 
This particular variant possesses a high level of transmission. Vaccines are currently available throughout the county. Certain health officials are encouraging some individuals to get a booster shot but it appears that both the COVID-19 vaccine and the booster shot are not totally effective in terms of preventing individuals from contracting this particular variant. 
This variant appears to be immune to the immunization cocktails currently available. Even individuals who have contracted COVID-19 in the past are susceptible. What is encouraging is that this particular variant is not as deadly as the prior iterations, but it still represents a threat to those people who have pre-existing conditions.
If you have any questions about this information or title insurance, please contact Ralph Aponte: 732.914.1400.
Counsellors Title Agency, www.counsellorstitle.net, founded in 1996, is one of New Jersey's most respected title agencies, serving all 21 New Jersey counties with title insurance, clearing title, escrow, tidelands searches, and closing and settlement services for commercial or industrial properties, waterfront properties and marinas, condominiums, townhouses or residential single family homes. Counsellors Title also features its own Attorney Settlement Assistance Program™ [ASAP], which is an individual resource customized to fit the needs specifically of real estate attorneys, including, Documentation, Preparation, Disbursement of Funds, Attendance at Closing, HUD Preparation or Post-Closing Matters.
LET'S CONNECT ONLINE!