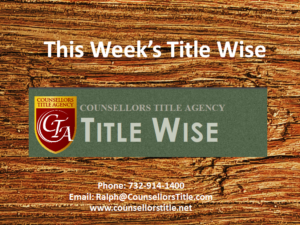 Staying Visible Within Your Market
One of the ways that you can remain visible and relevant to your potential market is to provide tips and ideas on how they can care for their property during the course of the year.
There are a number of different ways that homeowners can protect their homes during the winter months.
■ In the colder metropolitan areas such as New Jersey and New York, it comes in the form of not only home preservation but also property enhancement.
■ Right now is a good time to fertilize the lawn areas surrounding your house.
■ Other ways that you can give your potential prospects some money-saving tips is when it comes to lowering the cost of heating and energy.
Create a list of property care tips such as:
■ Cover outdoor furniture.
■ Use cat litter instead of rock salt for the ice on your sidewalk.
■ Put petroleum jelly on the thread to pull your outdoor light bulbs.
■ Check the batteries in your smoke and carbon monoxide detectors.