Just as Zillow is jumping out of the iBuyer market business, it predicts that home prices will go even higher in 2022 than originally forecast. The new published report forecasts home prices will increase 13.6% between October 2021 and October 2022. This is a 20% increase over the 11.7% increase predicted back in September 2021.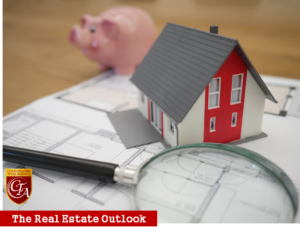 These frothy numbers are still less than what had been reported between August 2020 and August 2021, where home prices climbed 19.9% year-over-year.
In some regions home prices are forecasted to increase by single digits, but in more competitive markets where inventory is short and buyers are plenty, those prices will increase by double digits. This is a new complex home-buying market being fueled by the first-time buyer millennial generation and the work-from-home buyers who have not returned back to the offices.
Projections for home prices in 2022 do range – from Zillow's 13.6% increase to a price drop of 2.5% forecasted by the Mortgage Bankers Association. CoreLogic, another analytics company, has forecasted price growth in 2022 of just 1.9% year-over-year.
But Zillow's analytics have proven to be somewhat shaky at best. Just last month, Zillow had announced that it was closing down its iBuyer platform, which racked up pre-tax losses of $422 million. This begs the question, why would a company be bailing out of the iBuyer program if prices are going to increase by 13.6% over the next 12 months?
The facts surrounding the market are that prices are higher than ever, but inventory will be slow to be replenished due to supply chain issues, and shortages of available buildable lots. There is concern that mortgage rates may also increase to as high as 4% in the coming 12 months, as predicted by the Mortgage Bankers Association.
Another Economic Constraint
Over the last 3 months, actions precipitated by federal agencies and by local municipalities have ignited a firestorm of inflation. Everything from food to gasoline are increasing now at double-digit rates, and this will have a spillover effect upon the housing market as well when discretionary funds shrink the ability of home buyers to put together down payments to purchase homes, creating a true scarcity component to the housing market.
The Rental Market 
Not only are home prices rising by double-digits but rents are on the rise as well, creating a real squeeze for potential buyers. Another factor to be considered is that based upon certain Congressional actions and municipalities, it appears that taxes are also going to increase significantly over the next 12 months.
Cost of Living
As inflation erodes every paycheck month-to-month, the higher prices are even reflected in the budgets of every household. According to realtor.com buyers of a median priced home are spending $160 more on a monthly mortgage payment than a year ago. That money has to come from somewhere.
Inflation is also hitting the rental market, where rental prices are increasing due to shortages of inventory and the skyrocketing cost of homes. In September 2021 CoreLogic reported that rents went up 10.2% nationally year-over-year.
According to a recent survey conducted by realtor.com, this past fall, of the 1300 homeowners surveyed, 26% are planning to sell their home over the next 12 months. This reflects an increase of more than 100% over those surveyed back in March 2021.
If you have any questions about this information or title insurance, please contact Ralph Aponte: 732.914.1400.
Counsellors Title Agency, www.counsellorstitle.net, founded in 1996, is one of New Jersey's most respected title agencies, serving all 21 New Jersey counties with title insurance, clearing title, escrow, tidelands searches, and closing and settlement services for commercial or industrial properties, waterfront properties and marinas, condominiums, townhouses or residential single family homes. Counsellors Title also features its own Attorney Settlement Assistance Program™ [ASAP], which is an individual resource customized to fit the needs specifically of real estate attorneys, including, Documentation, Preparation, Disbursement of Funds, Attendance at Closing, HUD Preparation or Post-Closing Matters.