Super-Charged Rents 
CoreLogic published a report citing that US single-family rents have surged by 10.2% year-over-year in September. This is the fastest rate of growth year-over-year ever recorded by CoreLogic in the last 16 years.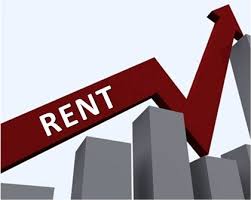 Not all markets grew at the same rate: as in the case of Miami, Phoenix, and Las Vegas, which grew by 25.7%, 19.8% and 15.9% respectively, year-over-year.
According to the report, the double-digit growth for single-family rents was nearly four times that which was reported back in September 2020, which came in at 2.6% year-over-year.
The growth in the cost for a single-family home rentals is being fueled by the stronger economy, the growth in family formations and also due to the shortage of available single-family homes for sale which are currently at record prices.
Rental growth has been above 1% year-over-year since late 2010, and has been trending between 3% and 5% from 2011 to 2020. With the pandemic, rents dropped slightly from about 4% to 2% year-over-year in 2020.
CoreLogic also indicated that rent growth for detached properties was nearly double that of attached properties: 7.8% vs 12.2%, respectively.
According to CoreLogic, Chicago had the lowest increase coming in at 2.8% and Boston at 4%. CoreLogic tracks 4 different rental categories:
 ■ Lower-priced which increased by 8.3% in September 2021 from September 2020.
 ■ Low-to-middle priced, which increased by 9.3% year-over-year in 2021.
■ Higher middle-priced single-family, which increased 10.5% from September 2020.
 ■ High-priced single-family rentals, which increased by 11% year-over-year from September 2020.
It appears a great deal of the demand is being reflected in regions that are not urban or city-dwellings. The pandemic clearly has taking a great deal of the demand away from city rentals and repositioned them in the suburbs especially since much of the economy has transitioned into a work-from-home model.
If you have any questions about this information or title insurance, please contact Ralph Aponte: 732.914.1400.
Counsellors Title Agency, www.counsellorstitle.net, founded in 1996, is one of New Jersey's most respected title agencies, serving all 21 New Jersey counties with title insurance, clearing title, escrow, tidelands searches, and closing and settlement services for commercial or industrial properties, waterfront properties and marinas, condominiums, townhouses or residential single family homes. Counsellors Title also features its own Attorney Settlement Assistance Program™ [ASAP], which is an individual resource customized to fit the needs specifically of real estate attorneys, including, Documentation, Preparation, Disbursement of Funds, Attendance at Closing, HUD Preparation or Post-Closing Matters.