Home Flipper Business Model Needs Some Work
Recent articles and reports covering Opendoor and Zillow's iBuyer program are casting some shadows upon the viability and profitability of the business model by which they operate.
Opendoor Still Going Nowhere
Despite the fact that Opendoor consistently brings in high revenues quarter, after quarter the company does not seem to be able to open the door to profitability. The company reported a $57 million loss for the third quarter. Third-quarter revenue skyrocketed 91% from second-quarter revenue to $2.3 billion. Opendoor also sold 5,988 homes, representing a 72% increase from the second quarter.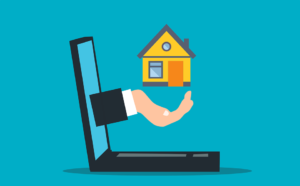 For the third quarter the company reported that it purchased 15,181 houses. This represents a 79% increase from the second quarter of 2021.
Since becoming public in late 2020, Opendoor has never reported a profit. To date the company's business losses total $421 million for the first nine months of 2021.
Presently Opendoor holds 17,164 homes on its books. According to its balance sheet, this represents a $6.4 billion asset. Should the market drop in any significant way, these assets could quickly become significant losses.
Based on a recent conference call with the company's executives, Opendoor expects revenue to continue to expand in the fourth quarter despite the easing of the housing market, projecting a 39% bump in revenue from the third quarter. According to some analysts, the pathway to profitability may not be in flipping homes, but in actual fees derived from mortgage lending and title insurance. Recently Opendoor announced its acquisition of the mortgage broker RedDoor, expanding the company's digital consumer platform.
If you have any questions about this information or title insurance, please contact Ralph Aponte: 732.914.1400.
Counsellors Title Agency, www.counsellorstitle.net, founded in 1996, is one of New Jersey's most respected title agencies, serving all 21 New Jersey counties with title insurance, clearing title, escrow, tidelands searches, and closing and settlement services for commercial or industrial properties, waterfront properties and marinas, condominiums, townhouses or residential single family homes. Counsellors Title also features its own Attorney Settlement Assistance Program™ [ASAP], which is an individual resource customized to fit the needs specifically of real estate attorneys, including, Documentation, Preparation, Disbursement of Funds, Attendance at Closing, HUD Preparation or Post-Closing Matters.
LET'S CONNECT ONLINE!