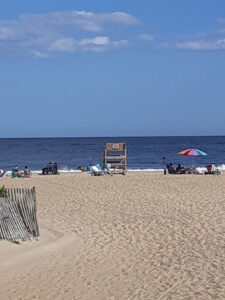 Taste of Greece Festival
September 17, 18, & 19th, 2021
Cathedral of St John the Theologian
353 E Clinton Ave.
Tenafly, NJ
Website
(201) 567-5072
Experience a day and a night in Greece.  Fabulous activities,  tasty foods and pastries as well as a live Greek band on both Friday and Saturday nights.
Roseland Greek Fest
September 24th, 25th, & 26th, 2021
Ss. Nicholas, Constantine & Helen Greek Orthodox Church
80 Laurel Ave.
Roseland, NJ
Website
Live Greek music, Greek dancing. gyros, souvlaki, home made pastries and more. They will feature the best of new and traditional Greek music.
Shuttle Transportation located at 75 Livingston Avenue, Roseland  (Exit 5B -Route 280)
Hot Air Balloons – Fun & Games Festival
September 24, 25, 26, 2021
Warren County Community College
475 Route 57 West
Washington NJ
Website
This fun family event features Hot Air balloon rides, live entertainment, food trucks, drone flying demos & lessons, and more!
Water Lantern Festival
September 25, 2021
Liberty State Park
30 Audrey Zapp Dr
Jersey City, NJ 07305
Website/Tickets
Cost: $40,99, $45.99, $50.99, $60.99 – Price varies by purchase date from/until August 24th and ending on day of event on Sept 25th.
The Water Lantern Festival is filled with fun, happiness, hope, and great memories that you'll cherish for a lifetime. This is a family friendly event that can be shared by everyone. Friends, families, neighbors, and lots of people that you haven't met can come together to create a peaceful, memorable experience.
While they're called many things such as lantern festivals, lights festivals, floating lanterns, water fest, or Chinese lanterns – only Water Lantern Festival allows you to Light The Water in a way you'll never forget. Now you can experience the magic of thousands of lanterns as the soft lights reflect upon the water.
All lanterns will be cleaned up after the event by their awesome staff. In addition, they pick up any trash that may have previously been in or around the water. The lanterns are made from rice paper and wood so they are as eco-friendly as possible and they reuse and recycle the LED candles.