Home prices increased from 2020 to 2021 by 15.4% year-over-year.
The forecast is dramatically different for the next 12 months…and could differ based upon the specific market. North Carolina, Texas and Tennessee appear to have built up demand for a number of factors such as industries shifting operations. The 2.3% price increase month-to-month does reflect the May figures that were compiled, showing single-family home prices increased by over 20% state wide. New Jersey recorded its highest ever increase of 28.9% year-over-year, with the inventory of homes falling by 11,000 or 39% from 27,624 to 16,966.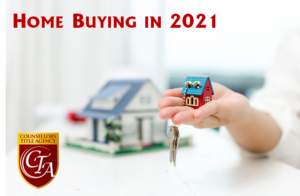 Granted, sales of single-family homes ricocheted by 19.2% to 11,168 – but supply is put at just two months (with the traditional supply being six-months.)
"First-time buyers are hitting a wall in many places around the country as the pace of home price rises outpace the benefits of lower borrowing costs. Younger and first-time buyers, including younger millennials, are faced with the challenge of having sufficient savings for a down payment, closing costs and cash reserves." Frank Martell, President and CEO of CoreLogic.
Three out of the five top markets at risk for home price decline were in the Connecticut region, and New York State showed the lowest year-over-year appreciation of between 3%  and 6%.
On the other hand, Fox Business is quoted saying, "According to Zillow, U.S. home values have increased 11.6% over the past year, and are expected to rise by roughly as much over the summer months and the coming year."
What can we take away from all of the commentary? Well, I don't believe that we will see another 28% year-over-year increase. Buyers will continue their search for a property, but the frenzy of bids will calm down to maybe a handful. People are tossing the idea around that there may be a burst to the bubble, but I don't think that is going to happen unless the economy takes a severe dip or some unexpected event occurs.
If you have any questions about this information or title insurance, please contact Ralph Aponte: 732.914.1400.
Counsellors Title Agency, www.counsellorstitle.net, founded in 1996, is one of New Jersey's most respected title agencies, serving all 21 New Jersey counties with title insurance, clearing title, escrow, tidelands searches, and closing and settlement services for commercial or industrial properties, waterfront properties and marinas, condominiums, townhouses or residential single family homes. Counsellors Title also features its own Attorney Settlement Assistance Program™ [ASAP], which is an individual resource customized to fit the needs specifically of real estate attorneys, including, Documentation, Preparation, Disbursement of Funds, Attendance at Closing, HUD Preparation or Post-Closing Matters.
LET'S CONNECT ONLINE!