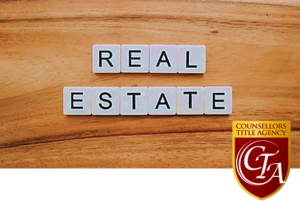 Percent of Price Received
More houses are selling above list price than at any other time since records have been kept on such data.
In some cases and in some areas, homes are selling on average in 17 days. Some buyers were so anxious to flee their current urban properties that according to a Redfin survey of approximately 2,000 homebuyers, 63% said they bid on a home they hadn't seen in person yet. The flight of homebuyers to less densely populated regions created significant demand in suburbs and other rural areas where real estate taxes were significantly lower than those in the urban regions. Low-tax states not only gave them better value per square foot but also gave them an incentive when it came to real estate tax rates. Typically these low-tax states either had low income tax rates or no income tax at all. States such as Texas, Florida and North Carolina were beneficiaries of this migration.
New home construction gets more expensive
As Counsellors Title blog has indicated in previous posts, the shortage of available buildable lots continues to plague construction firms. In addition, the effect of the pandemic upon lumber mills has unfortunately forced the price of lumber up by 400% in approximately 12 months. This increase in lumber may cost a builder $30,000 more in materials.
Buying Strategies
With the current competition for existing homes, buyers are now beginning to employ escalation clauses into their bids, in order to give them as much of an advantage as their budget allows them to. According to a recent report, 47% of those surveyed indicated that they added escalation clauses to their contracts in April.
The Forecast
As prices have increased year-over-year by as much as 25% in the majority of regions throughout the country, the number of sales has also increased. According to the US Census Bureau, the median selling price for new homes rose to a record high of $372,000. The median price of an existing home also climbed to $341,000 in April, according to the National Association of Realtors.
Another factor contributing to the escalation in the prices for homes being purchased in the market is that many of these homes purchased are coming after the sale of a pre-existing property which has netted the buyer an additional amount of equity with which to make the purchase. All of this points to a sustained market into 2023, notwithstanding any catastrophic events.
If you have any questions about this information or title insurance, please contact Ralph Aponte: 732.914.1400.
Counsellors Title Agency, www.counsellorstitle.net, founded in 1996, is one of New Jersey's most respected title agencies, serving all 21 New Jersey counties with title insurance, clearing title, escrow, tidelands searches, and closing and settlement services for commercial or industrial properties, waterfront properties and marinas, condominiums, townhouses or residential single family homes. Counsellors Title also features its own Attorney Settlement Assistance Program™ [ASAP], which is an individual resource customized to fit the needs specifically of real estate attorneys, including, Documentation, Preparation, Disbursement of Funds, Attendance at Closing, HUD Preparation or Post-Closing Matters.