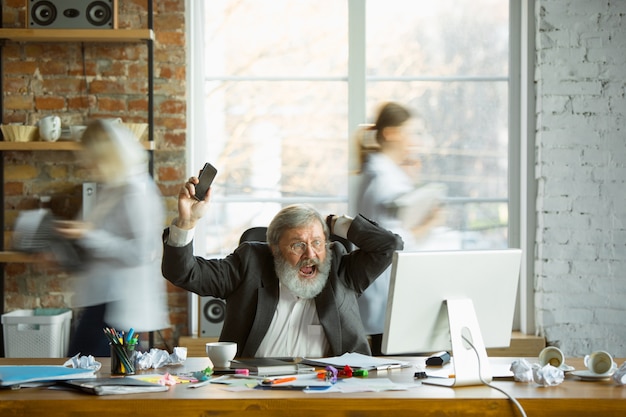 The moment you decide to take on your distraction addiction, you will realize that the platforms that you depend upon are based on a behavioral psychology that seduces and addicts you to the neuro stimuli which result in secretion of hormones that are pleasurable. Whenever we allow ourselves to be distracted by a stimuli, we call it a permissible distraction because of the presumption that it holds the promise of pleasure or enlightenment.
By redefining these bad habits called digital stimuli, we are more able to resist the temptation, the false promise of pleasure or peace. When a habit becomes an addiction, it becomes something that we look forward to, and thereby we find ourselves constantly checking our phones for emails or updates with notifications from the various social media platforms.
The results of this distraction addiction are shorter attention spans, lack of focus and less patience to engage in the hard work that business requires.
Thus we come to a solution called the Matrix of 4 Matrix , which includes time management, attention management, expectation management and decision management. These are all functions that must be sequentially and intentionally observed and implemented.
Time management is usually involves your calendar tools. Your attention management involves your mission and purpose statements. Each day if you are time does not reflect your mission and your purpose you are probably being distracted by the Urgent notifications that are streaming through your phone.
Expectation management is perhaps the linchpin in overcoming the distraction addiction our culture has become so consumed by.
The 5 Elements of Expectation Management
Vision: this is the written plan which articulates purpose and the process necessary to produce a vision.
Hope: is not just a feeling or a wish it is a clear understanding of why you're investing your time your talent and your resources in the course of the day.
Identity: if you are not functioning in or within your job description you will find that distraction has become your master. Becoming an expert means that you understand who you are and what is expected of you. Your identity needs to be Revisited each day because with every mission they will come resistance and so understanding your identity will give you the hope to overcome the resistance.
Submission and resistance: the submission aspect of expectation is accomplishing any objective in concert and in coordination with those people that you are relying upon and that rely upon you. Life is a team sport, that requires that every effort calls for the participation of others and your participation with their mission. You also need to expect and anticipate that with every initiative resistance is inevitable. But resistance is not proof of the impossible but rather needs to be overcome through greater a discipline and vision.
If you have any questions about this information or title insurance, please contact Ralph Aponte: 732.914.1400.
Counsellors Title Agency, www.counsellorstitle.net, founded in 1996, is one of New Jersey's most respected title agencies, serving all 21 New Jersey counties with title insurance, clearing title, escrow, tidelands searches, and closing and settlement services for commercial or industrial properties, waterfront properties and marinas, condominiums, townhouses or residential single family homes. Counsellors Title also features its own Attorney Settlement Assistance Program™ [ASAP], which is an individual resource customized to fit the needs specifically of real estate attorneys, including, Documentation, Preparation, Disbursement of Funds, Attendance at Closing, HUD Preparation or Post-Closing Matters.
LET'S CONNECT ONLINE!