The average days on market in New Jersey has fallen year-over-year by 33%. This significant drop-off reflects an atypical market trend which for February has never been a strong selling month. Back in 2020, the days on market in February came in at 75 days. In 2021 that number fell dramatically to just 50 days.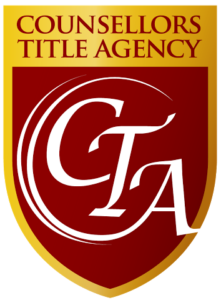 Part of this acceleration clearly has to do with the surging buyers coming into the market for the last 12 months. But there are some other factors contributing to the decrease of the time homes are on the market. One of those facts clearly is the mortgage rates that have been, for the past year, at historic lows. Those people who have been wanting to purchase a home were now incentivized by the low mortgage rates. In addition to the low mortgage rates, inventory shortages have only put additional fuel on the buyer's zeal to purchase a home in this market. In February 2021 the inventory of homes for sale on the market fell to 14,423, a 57% drop from February 2020, when there were approximately 30,000 homes available for sale.
But it's not only shortages and low mortgage rates that are contributing to this buyer frenzy. It is also the proliferation of new home-viewing technology and professional staging of properties.
Agents have become more savvy and are looking to accelerate the transaction process by using professionally produced photos, videos and virtual tours of properties, especially within the current COVID-19 pandemic environment. 
New staging technologies have made it easier for buyers to view properties without even stepping foot on the property.
In 2020, the big buzz was 'Inventory' and for 2021, it could easily be 'staging.'
A recent metric published by the National Association of Realtors indicates that 82% of buyers' agents agreed that staging a home made it easier for a buyer to visualize the property as a future home.
Some other metrics published by the National Association of Realtors came out to discover:
83% of buyers' agents said that photographs were more important since the beginning of the pandemic
74% of buyers' agents said that videos were more important today than pre-pandemic
73% of buyers' agents felt that having video tours was a necessity
The traditional open house event has been somewhat replaced by the new technology platforms that are now available to buyers to preview properties.
If you have any questions about this information or title insurance, please contact Ralph Aponte: 732.914.1400.
Counsellors Title Agency,www.counsellorstitle.net, founded in 1996, is one of New Jersey's most respected title agencies, serving all 21 New Jersey counties with title insurance, clearing title, escrow, tidelands searches, and closing and settlement services for commercial or industrial properties, waterfront properties and marinas, condominiums, townhouses or residential single family homes. Counsellors Title also features its own Attorney Settlement Assistance Program™ [ASAP], which is an individual resource customized to fit the needs specifically of real estate attorneys, including, Documentation, Preparation, Disbursement of Funds, Attendance at Closing, HUD Preparation or Post-Closing Matters.
LET'S CONNECT ONLINE!