A title commitment is a report prepared prior to issuing a policy of title insurance that shows the ownership of a specific parcel of land, together with the liens and encumbrances thereon which will not be covered under a subsequent title insurance policy. The commitment lists, in advance of purchase, title defects, liens and encumbrances which would be excluded from coverage if the requested title insurance policy were to be issued as of the date of the commitment. The report may then be reviewed and discussed by the parties to a real estate transaction and their agents.
The homeowner title policy protects you against covered issues and losses and prior defects, and provide legal defense for covered risks.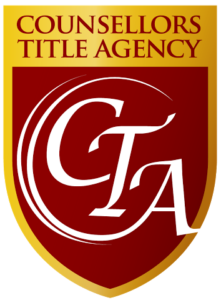 What is title?
Title is the legal right that a person has to the ownership and possession of land. Since it is possible that someone other than the seller has a prior legal right to the property you are buying, the premium coverage offered by the homeowner policy provides you with added peace of mind. There can be any number of prior problems that remain undisclosed even after the most careful search of public records. These prior hidden defects are very dangerous and sometimes are not discovered for months or even years after you purchase your home. You could be forced to spend substantial money on a legal defense to protect your rights.
How will homeowners title insurance protect me?
Some common examples of problems covered by an owner's title insurance policy include:
■ Improper execution of documents
■ Mistakes in recording or indexing of legal documents
■ Forgery and fraud
■ Undisclosed or missing heirs
■ Unpaid taxes and assessments
■ Unpaid judgements and liens
■ Unreleased mortgages
■ And many other issues.
If you have any questions about this information or title insurance, please contact Ralph Aponte: 732.914.1400.
Counsellors Title Agency, www.counsellorstitle.net, founded in 1996, is one of New Jersey's most respected title agencies, serving all 21 New Jersey counties with title insurance, clearing title, escrow, tidelands searches, and closing and settlement services for commercial or industrial properties, waterfront properties and marinas, condominiums, townhouses or residential single family homes. Counsellors Title also features its own Attorney Settlement Assistance Program™ [ASAP], which is an individual resource customized to fit the needs specifically of real estate attorneys, including, Documentation, Preparation, Disbursement of Funds, Attendance at Closing, HUD Preparation or Post-Closing Matters.
LET'S CONNECT ONLINE!