A short list of some of the coverages that a title insurance policy protects you against: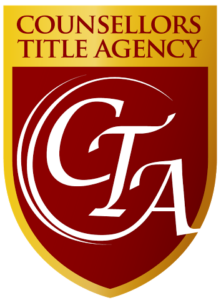 Filing errors: these are mistakes in public records that can affect your homeownership rights. Your title insurance policy should cover the costs of resolving these errors.
Forged title: forgery of filing documents does occur. When it comes to the forgery of legal documents, which includes faking and altering signatures to using false names to having a non-authentic deed notarized, the title insurance policy should cover these areas. The purpose of the title insurance policy covers you against financial loss due to fraudulent practices.
Liens: two types of liens can be placed on a property by creditors: recorded and unrecorded. A recorded lien, such as a mortgage, a bankruptcy, a tax lien or mechanic's lien, is covered by a title insurance company. Unrecorded liens are not covered by the policy. Outstanding charges or unresolved fees from the city or unpaid utility bills are unrecorded liens and can be discovered by a search for such municipal liens.
Ownership claim by others: unknown or missing heirs named in a will may claim ownership even long after you purchase the property. In such a scenario, having title insurance is a lifesaver.
Undocumented easements: despite being the owner of the property, your rights to enjoy and access it as you like may be forbidden by unknown and undocumented easements. Such authorization can allow anyone from a neighbor to a utility company to have access to the property that you own. If there are legal or financial hassles involved, a title company insures the owner against them.
Unpaid taxes: as a new homeowner, if you find yourself facing the daunting reality of unpaid taxes by the former owner, your owner's title insurance policy should either cover your loss if you choose to pay the back taxes or defend your decision to not pay when the collectors come knocking.
If you have any questions about this information or title insurance, please contact Ralph Aponte: 732.914.1400.
Counsellors Title Agency, www.counsellorstitle.net, founded in 1996, is one of New Jersey's most respected title agencies, serving all 21 New Jersey counties with title insurance, clearing title, escrow, tidelands searches, and closing and settlement services for commercial or industrial properties, waterfront properties and marinas, condominiums, townhouses or residential single family homes. Counsellors Title also features its own Attorney Settlement Assistance Program™ [ASAP], which is an individual resource customized to fit the needs specifically of real estate attorneys, including, Documentation, Preparation, Disbursement of Funds, Attendance at Closing, HUD Preparation or Post-Closing Matters.