Owners Policy: the owners policy insures and owner of any type of real property against loss by reason of those matters covered under the policy of insurance for as long as they own the property. There are several versions of each policy. You should consult with your real estate professional to determine which policy is best for you.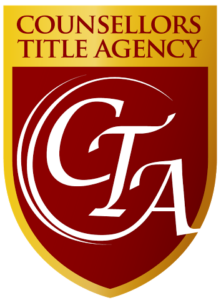 The Lenders Policy: this policy ensures the priority of the lender's security interest of claims that others may have on the property.
Title insurance is an agreement to indemnify against damage or loss from a defect in title as evidenced by a policy of title insurance to a specific parcel of real property. Following a search and examination of public records and in exchange for a premium paid, title insurance companies will assume the risk that title to a parcel of real estate is as stated to be in the policy of title insurance. Title companies provide services to buyers, sellers, real estate developers, builders, mortgage lenders and others who had an interest in the real estate transaction. The title companies provide assurances that the transfer of title takes place efficiently and that your interests as an insured are protected under the terms and conditions of the policy. Title insurance is different from many other types of insurances [casualty, auto and etc.].

If you have any questions about this information or title insurance, please contact Ralph Aponte: 732.914.1400.
Counsellors Title Agency, www.counsellorstitle.net, founded in 1996, is one of New Jersey's most respected title agencies, serving all 21 New Jersey counties with title insurance, clearing title, escrow, tidelands searches, and closing and settlement services for commercial or industrial properties, waterfront properties and marinas, condominiums, townhouses or residential single family homes. Counsellors Title also features its own Attorney Settlement Assistance Program™ [ASAP], which is an individual resource customized to fit the needs specifically of real estate attorneys, including, Documentation, Preparation, Disbursement of Funds, Attendance at Closing, HUD Preparation or Post-Closing Matters.
LET'S CONNECT ONLINE!