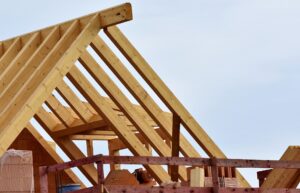 Finally it appears that the construction industry is moving ahead at full steam.
It was reported that new home sales grew to a new high, reaching an annual rate of 1.01 million units in August 2020. This represents a 43.2% increase from just one year ago in 2019, according to the Census Bureau.
New home sales continue to increase also on a month-to-month basis, climbing 4.8% from July 2020.
The surge in building clearly represents a liquidity within the market buyers, builders and investors.
This market does not reflect the traditional kind of bull market associated with full employment and robust retail sales.
Unemployment throughout the nation still is approximately 8 to 10% depending upon the region.
Again we reported in numerous blogs that the historic shortage of available inventory continues to drive buyer bidding wars.
Such contracted inventory shortages have not been seen since 1963.
According to the National Association of Realtors, there were nearly 400,000 fewer homes that have been listed since the beginning of the pandemic in March compared to the same period in 2019. In addition homes are selling at an incredibly fast pace, 12 days faster than they were selling in 2019.
Certain industry economists including Zillow, forecasts indicate that sales will continue through this fall but then in 2021 begin to slide in the number of sales. Unless inventory increases, prices may still remain in the higher levels but the number of homes sold may decrease.
If you have any questions about this information or title insurance, please contact Ralph Aponte: 732.914.1400.
Counsellors Title Agency, www.counsellorstitle.net, founded in 1996, is one of New Jersey's most respected title agencies, serving all 21 New Jersey counties with title insurance, clearing title, escrow, tidelands searches, and closing and settlement services for commercial or industrial properties, waterfront properties and marinas, condominiums, townhouses or residential single family homes. Counsellors Title also features its own Attorney Settlement Assistance Program™ [ASAP], which is an individual resource customized to fit the needs specifically of real estate attorneys, including, Documentation, Preparation, Disbursement of Funds, Attendance at Closing, HUD Preparation or Post-Closing Matters.