With the national median price of a home reported by the National Association of Realtors [NAR] to be $349,000, these levels have never been recorded before.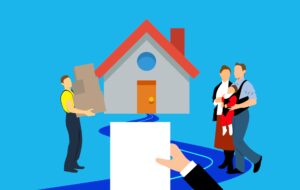 According to the press release issued by the NAR, 48 of the 50 largest metropolitan areas reported year-over-year gains in the median listing price in July. The buying momentum only appears to be increasing, as the prior month 46 out of the 50 largest metro areas reported increases.
The only two metro areas that saw declines in July were Miami-Fort Lauderdale, West Palm Beach, and Orlando-Kissimmee-Sanford, Florida. In the press release, it attributes the outbreak of the COVID-19 virus in these areas to be one of the reasons for the slowdown.
According to the report, homes are staying on the market on average 60 days.
In addition, July's average listing price saw an 8.5% increase in the median listing prices. This is the largest increase reported since November 2018.
In general, days on market have been increasing in the state of New Jersey on average 5 to 10% when compared to 2019.
The report from the NAR shows a different trend in the Northeast. According to their figures, properties were sold 6 days faster than 2019. Clearly some of this is the result of the mass exodus from densely populated areas such as Boston and New York.
Other factors contributing to the increase in median price can be found in the inventory shortage experienced nationwide and the historic low mortgage rates now available at unprecedented levels.
Based upon the press release, new listings were down 13.4% from 2019.
If you have any questions about this information or title insurance, please contact Ralph Aponte: 732.914.1400.
Counsellors Title Agency, www.counsellorstitle.net, founded in 1996, is one of New Jersey's most respected title agencies, serving all 21 New Jersey counties with title insurance, clearing title, escrow, tidelands searches, and closing and settlement services for commercial or industrial properties, waterfront properties and marinas, condominiums, townhouses or residential single family homes. Counsellors Title also features its own Attorney Settlement Assistance Program™ [ASAP], which is an individual resource customized to fit the needs specifically of real estate attorneys, including, Documentation, Preparation, Disbursement of Funds, Attendance at Closing, HUD Preparation or Post-Closing Matters.
LET'S CONNECT ONLINE!