The new CARES Act, which President Donald Trump signed March 27, will limit the economic damage resulting from COVID-19.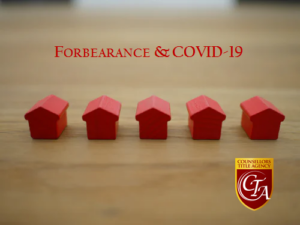 Consequently, requests to delay mortgage payments jumped 1896% for the weeks of March 16-30 as borrowers continue to seek relief during the coronavirus outbreak. For the prior week (March 2-16) forbearance requests increased by 1270%.
Another issue borrowers are having is the inability to get through on the phone to their mortgage servicers to make forbearance requests. Borrowers are being flooded with requests for the government's mortgage forbearance program. Center average speed to answer reached 17.5 minutes from under two minutes three weeks ago. About 25% of borrowers are abandoning the calls compared with 5% three weeks ago.
The CARES Act mandates that all borrowers with government-backed mortgages — about 62% of all first lien mortgages, according to the Urban Institute — be allowed to delay at least 90 days of monthly payments and possibly up to a year's worth. These payments will then be remitted either at the end of the loan term or in a structured modification plan.
According to the Mortgage Bankers Association, for the weeks of March 23-29, caller requests were calculated to be 218,718. The number increased to 717,577 requests in the following week to grant forbearance to any borrower who requests it with no documentation of hardship necessary.
Ginnie Mae loans in forbearance had the highest volume and grew most significantly from 0.19% to 4.25%. These loans, which represent FHA and VA loans, generally have lower down payments and are granted to borrowers with lower credit scores.
If you have any questions about this information or title insurance, please contact Ralph Aponte: 732.914.1400.
Counsellors Title Agency, www.counsellorstitle.net, founded in 1996, is one of New Jersey's most respected title agencies, serving all 21 New Jersey counties with title insurance, clearing title, escrow, tidelands searches, and closing and settlement services for commercial or industrial properties, waterfront properties and marinas, condominiums, townhouses or residential single family homes. Counsellors Title also features its own Attorney Settlement Assistance Program™ [ASAP], which is an individual resource customized to fit the needs specifically of real estate attorneys, including, Documentation, Preparation, Disbursement of Funds, Attendance at Closing, HUD Preparation or Post-Closing Matters.
LET'S CONNECT ONLINE!