Higher Rents Impacting New Sales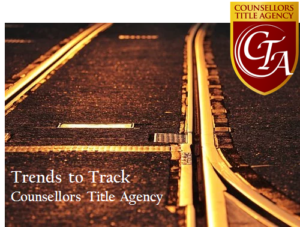 The higher cost of renting an apartment is being felt all over. In New Jersey, one bedroom apartments in New Jersey follow suit, as their median rent is $1,242, according to the website Smart Asset. But in Newark, the average rent is S1,642, while in Jersey City, the average rent is $1,851. Then there are the utilities: the average monthly utility bill for a 915-square-foot apartment in Newark, NJ is $233.33, and in Jersey City it's $178.95. New Jersey has the 3rd highest rent in the country out of 50 states. The fair market rent for a 3-bedroom home in Monmouth and Ocean County is $2,013.
What Is Driving NJ Rents Higher
New York's pricey rental market is clearly having its effect on New Jersey rents.
Median rents for a Manhattan apartment jumped 5.7% to $3,595, and in Brooklyn, average rents hit another high of $3,000, up 1.7%. The number of new leases in Manhattan increased 5.1% to 6,460 and climbed a whopping 13% to 1,759 in Brooklyn.
The scarcity of available apartments is clearly reflected in the Manhattan vacancy rate of just 2%; this compares to the U.S. rental vacancy rate of 6.8% in the second quarter.
The lowest national vacancy rate in more than 50 years of Census data was a rate of 4.8% in the first three months of 1979.
If you have any questions about this information or title insurance, please contact Ralph Aponte: 732.914.1400.
Counsellors Title Agency, www.counsellorstitle.net, founded in 1996, is one of New Jersey's most respected title agencies, serving all 21 New Jersey counties with title insurance, clearing title, escrow, tidelands searches, and closing and settlement services for commercial or industrial properties, waterfront properties and marinas, condominiums, townhouses or residential single family homes. Counsellors Title also features its own Attorney Settlement Assistance Program™ [ASAP], which is an individual resource customized to fit the needs specifically of real estate attorneys, including, Documentation, Preparation, Disbursement of Funds, Attendance at Closing, HUD Preparation or Post-Closing Matters.
LET'S CONNECT ONLINE!