One of the residual benefits of remaining in a home longer is the appreciation of the property. This is especially true in a strong market. Year-over-year, the average prices for homes nationwide have climbed significantly.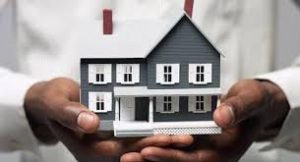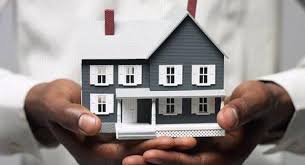 The true benefit of the growth of homeowner equity is that it can be put to use at the time of the sale and repurchase of that home. The average amount of time that individuals remain in a location is getting longer.
According to ATTOM Data Solutions Year-End 2019 U.S. Home Sales Report, "The average American home seller took in a $65,500 profit in 2019. That's up from $58,100 in 2018 and up from $50,027 before that."
This translates into a 34% return on investment, based upon the original purchase price. This is up from 2018, when sellers saw a 31.4% return, and for those sellers in 2017, who gained a 27.4% return on investment.
Still, ATTOM sees some uncertainty moving forward. They see the slowdown in sales as result of a softer market, when in all probability, it is the direct by-product of the scarcity of available inventory, especially first-time buyer homes, those under $200,000. RE/MAX's December report showed a 14.5% year-over-year decline in inventory.
December proved to be an atypical month as far as demand. According to RE/MAX, its December National Housing Report showed the month posted a record finish to a year and the decade with a year-over-year increase in home sales of 13.5%.
As a result of the strong economy, people are staying longer. According to the ATTOM study, homeowners who sold in the fourth quarter of 2019 had owned their homes an average of 8.21 years, which is an increase from the homeownership tenure of 8.08 years in the third quarter of 2019. For years, the average period homeowners remained in a home was in the seven-year range. Connecticut appears to take the prize when it comes to homeowner tenure: the top five longest homeownership tenures all stemmed from the northern state, including Norwich (13.49 years); New Haven (13.32 years); Bridgeport-Stamford (13.23 years); Torrington (12.33 years); and Hartford (12.25 years).
If you have any questions about this information or title insurance, please contact Ralph Aponte: 732.914.1400.
Counsellors Title Agency, www.counsellorstitle.net, founded in 1996, is one of New Jersey's most respected title agencies, serving all 21 New Jersey counties with title insurance, clearing title, escrow, tidelands searches, and closing and settlement services for commercial or industrial properties, waterfront properties and marinas, condominiums, townhouses or residential single family homes. Counsellors Title also features its own Attorney Settlement Assistance Program™ [ASAP], which is an individual resource customized to fit the needs specifically of real estate attorneys, including, Documentation, Preparation, Disbursement of Funds, Attendance at Closing, HUD Preparation or Post-Closing Matters.
LET'S CONNECT ONLINE!