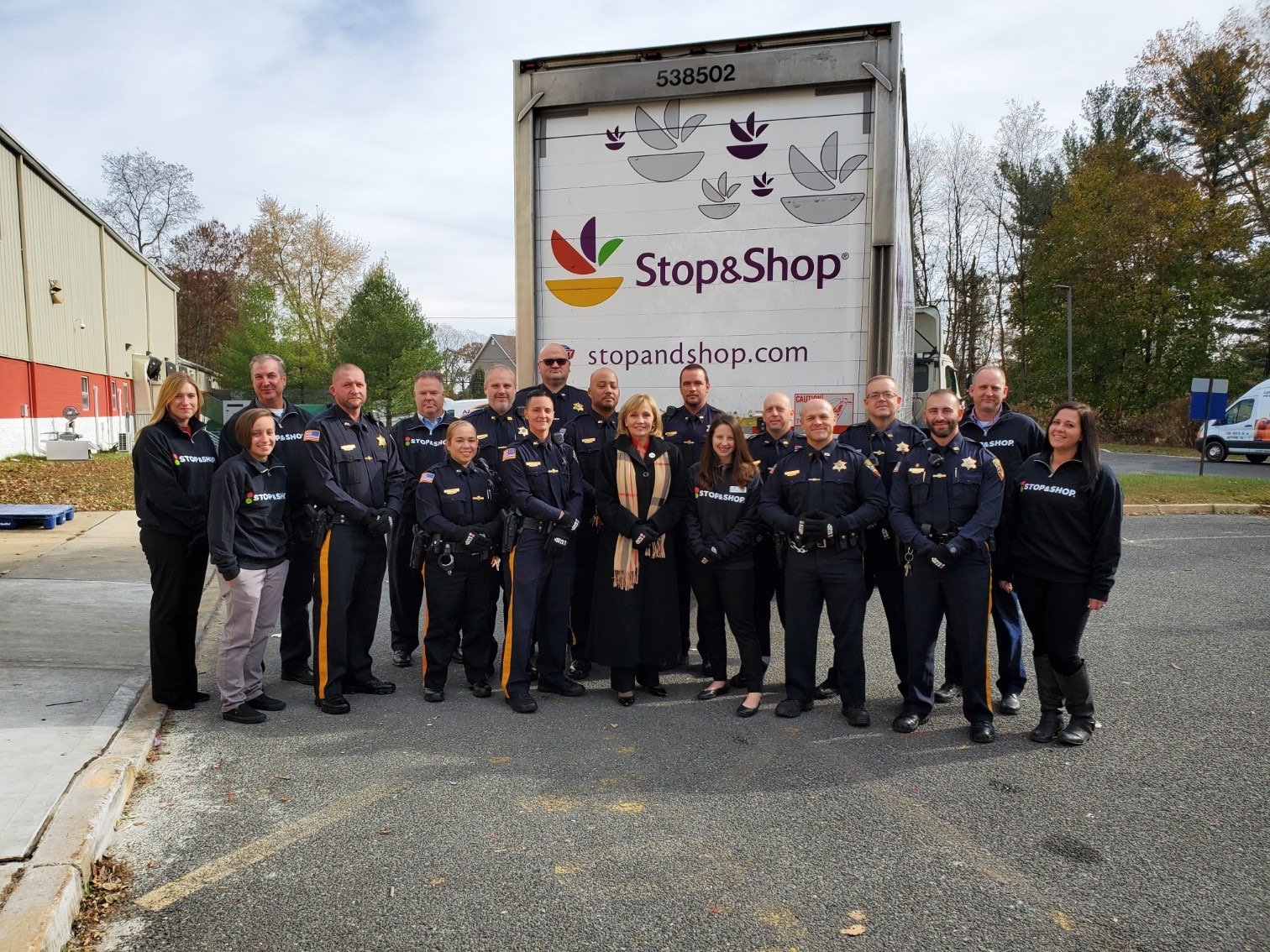 When Stop & Shop donated 1,000 turkeys to the The FoodBank of Monmouth and Ocean Counties now rebranded Fulfill, it needed help unloading all those birds. That's when Monmouth County Sheriff's Officers showed up, ready for the task.
This generous contribution is just part of the greater program funded and organized by Stop & Shop's Turkey Express program, which in 2019 will deliver more than 18,000 turkeys to hunger relief organizations in New Jersey, New York, Connecticut, Massachusetts and Rhode Island.
Stop & Shop looks to minimize some of the 'food insecurity' which in Monmouth and Ocean counties affects one in ten people, according to Fulfill CEO and President Kim Guadagno, the former Lieutenant Governor of New Jersey.
The term 'food insecure' indicates that such individuals don't know where their next meal is coming from. Some of these people receiving such support include children, seniors, veterans, and the working poor. In 2017, Fulfill provided over 13 million meals through its network of over 300 food pantries and soup kitchens.

Fulfill is a food resource hub that works with food pantries, shelters and even provides food for children over the weekend during the school year.
If you have any questions about this information or title insurance, please contact Ralph Aponte: 732.914.1400.
Counsellors Title Agency, www.counsellorstitle.net, founded in 1996, is one of New Jersey's most respected title agencies, serving all 21 New Jersey counties with title insurance, clearing title, escrow, tidelands searches, and closing and settlement services for commercial or industrial properties, waterfront properties and marinas, condominiums, townhouses or residential single family homes. Counsellors Title also features its own Attorney Settlement Assistance Program™ [ASAP], which is an individual resource customized to fit the needs specifically of real estate attorneys, including, Documentation, Preparation, Disbursement of Funds, Attendance at Closing, HUD Preparation or Post-Closing Matters.
LET'S CONNECT ONLINE!