Flipped Homes Increase Over 12 Percent
According to the ATTOM Data Solutions' Q2 2019 U.S. Home Flipping Report, there were 59,876 single family homes that were flipped in Q2 2019, a 12.4% increase from the previous quarter. On a year-to-year basis, it fell by 5.2% from 2018.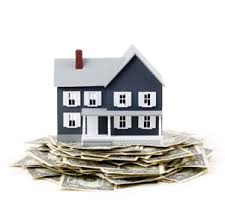 New Jersey's Atlantic City housing market shows a 28% year-over-year rise in median home sales price according to the real estate gurus at Trulia. Atlantic City's continuous expansion makes it ideal for flipping houses. The entire state of New Jersey has one of the best returns on investment (ROI) for house flipping, according to GOBankingRates, but Atlantic City is very hot.
But despite home flipping rising in the second quarter, home flippers are seeing on average their return on investment falling due to rising prices in homes flipped, increased costs in materials and shortages of skilled labor.
The report estimates that the homes flipped in Q2 2019 generated a 39.9% return on investment of 39.9%, or an average a gross profit of $62,700, which is up 2% from the prior quarter, and down 2% from 2018. This compares with the 40.9% gross flipping ROI in Q1 2019 and 44.4% in Q2 2018. The ROI on flipped homes has fallen six quarters in a row and eight of the last 10. Despite the downward trend, the nearly 40% ROI is still a very compelling and profitable environment within the construction/real estate industry.
The homes flipped in Q2 were sold for a median price of $220,000, which appears to be providing the necessary first-time buyer inventory which is over very difficult to find.
According to the report, home flippers have seen double the profits with home flips in five markets, of which three are located in neighboring Pennsylvania: Scranton with 134%; Pittsburgh with 132.5%; and Reading with 129.3%.
The average time it took nationally to flip a home in Q2 2019 was 184 days. The total value of homes flipped with financing totaled $8.4 billion, a 13-year high and equaled 5.9% of all home sales during Q2.