For the very first time, the average rent in the United States, as calculated by the US Census Bureau for the third quarter is reported to exceed $1,000.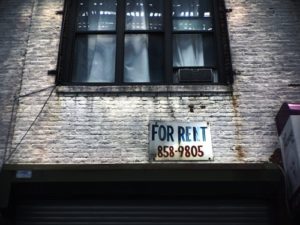 According to the Census Bureau, the median asking rent during the third quarter of 2018 was $1,003, which is an increase of $52 over the second quarter of 2018 and a $91 increase over the same time in 2017.
This is a 10% increase in just one year, which back in 2017 was reported to be $912.
Perhaps this is the most historic rise in the last three years, since in 2015 rents were $200 less per month than they are right now.
This is having a definite impact upon new home buyer's ability to put away a down payment.
The largest increase was reported in the Northeast, where rents are typically some of the highest in the country. In the Northeast, according to the US Census Bureau, asking rent climbed from $1,134 in the second quarter of 2018 to $1,210 in the third quarter. An interesting glitch in the statistics is that the asking rent in the third quarter of 2017 for the Northeast was actually higher, $1,279, which could be a function of the flattening-out of the New York City rental market.
Rents in the West also rose from $1,345 in the first quarter of 2018 to $1,382 in the third quarter of 2018.
If you have any questions about this information or title insurance, please contact Ralph Aponte: 732.914.1400.
Counsellors Title Agency, www.counsellorstitle.net, founded in 1996, is one of New Jersey's most respected title agencies, serving all 21 New Jersey counties with title insurance, clearing title, escrow, tidelands searches, and closing and settlement services for commercial or industrial properties, waterfront properties and marinas, condominiums, townhouses or residential single family homes. Counsellors Title also features its own Attorney Settlement Assistance Program™ [ASAP], which is an individual resource customized to fit the needs specifically of real estate attorneys, including, Documentation, Preparation, Disbursement of Funds, Attendance at Closing, HUD Preparation or Post-Closing Matters.