As mortgage rates continue to climb, presently the sentiment of builders improves. One reason for the improved homebuilder sentiment is the result of falling lumber prices. Higher material and labor costs clearly impact the price of homes being built, especially for the first-time home buyer, but still prices continue to rise moderately, staying ahead of inflation.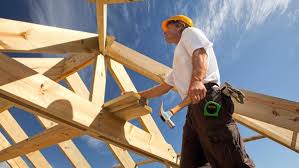 The National Association of Homebuilders published a sentiment survey for October indicating that the sentiment climbed just slightly by one to 68. According to the survey, any score above 50 is viewed as being positive.
On a year-to-year basis, the homebuilders' sentiment index is unchanged from October 2017.
Another reason for the positive sentiment is due to the solid economy. As unemployment continues to fall and full employment continues to become normal, builders are motivated to build with the expectation of new buyers continuing to enter the market. Just last week, it was reported by the U.S. Census that the percent of first-time buyer purchases increased from 33% to 38% of all purchases.
Another reason for the optimism, of course, is the fall of lumber prices, which is due to increased supply of lumber.
Another important factor affecting homebuilder sentiment is the traffic numbers, which increased by 4 points to 53 in the homebuilder index. This increase by four indicates that there is growing demand for new homes being built.
The mortgage rates have increased by a full percentage point year-over-year from 2017, while affordability continues to be a restraining factor, the strength of the economy and the general shortage of inventory continues to give builders reason for their optimism. Another metric factoring into the housing market is that for 73 consecutive months, the number of houses foreclosed has fallen on a nationwide basis.