Trends to Track
The National Association of Realtors [NAR] reported on September 20th that existing home sales remained flat on an annual adjusted rate of 5.34 million units in August.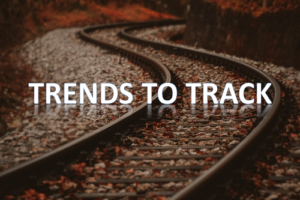 The good news contained in the report was that housing inventory increased for the first time in 3 years.
The NAR reported the national trend for sales continued a four-month decline, but this was not the case for New Jersey or the Northeast. In New Jersey, there continues to be unabated buyer demand, with home prices rising, even in some towns as much as 10% annually.
Nationally, inventory shortages continue to plague the market with four straight months of declines. This is creating yet another hurdle for first-time buyers to enter into this fast-moving sector of the economy.
The NAR sees the short supply of inventory has been constrained by higher building material costs, labor shortages and land shortages.
According to the NAR report existing home sales fell 1.5% from 2017. As stated earlier, the Northeast stands out as the best regional market for this quarter with sales jumping 7.6%.
The NAR report also indicates that there were 1.92 million homes on the market in August, which represents a fairly improved 2.7% increase from 2017. This is the first inventory increase since 2015.
The inventory statistics indicate that there is approximately 4.1 months of supply of housing for sale on the market. What was once considered to be standard or normal, a six-month supply, has been eroded and now is flatlining at a four-month level as normal.
Trends to Track
Annual wage growth grew to its largest gain in more than 9 years with job openings hitting an all-time high of 6.9 million for July.
Again U.S. jobless claims fall to a 49-year low.
If you're looking for a job, according to the report issued by the government, jobless claims have fallen to a 50-year low. As indicated, this is the lowest level since November 1969. Presently the labor market is seen as being at or near full employment.