One of the sure signs of a solid and stable economy is the foreclosure and delinquency rates for home mortgages. Such rates reported by CoreLogic have fallen to their lowest levels in 12 years for May 2018.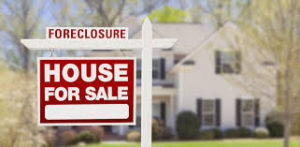 According to CoreLogic's Loan Performance Insights report, approximately 4.2% of mortgage were in some stage of delinquency. This most recent report from CoreLogic represents an improvement of 6% on an annual comparative basis. Delinquency is defined as a mortgage or loan obligation 30 days or more past due including those in foreclosure.
Appropriately, the foreclosure inventory continues to dwindle, which also fell 0.2 percentage points from May 2017 to just 0.5% in May this year. The foreclosure inventory rate measures the share of mortgages in some stage of the foreclosure process. This is the lowest inventory rate recorded for any month since September 2006.
Additionally, CoreLogic reported that mortgage delinquencies have slipped from 1.9% of all mortgages in May 2017 to just 1.8% in May 2018. This is clearly the result of the strong U.S. economy which for the second quarter of 2018 reported a white-hot 4.1% rate in the second quarter, its strongest number since 2014. This was the fastest rate of the growth since the 4.9% reported in the third quarter of 2014 and the third-best growth rate since the Great Recession. Also, the Commerce Department upwardly-revised its first-quarter numbers to 2.2% up from the 2% previously reported. 
All of this is contributing to a stronger, more resilient housing market.
Seriously Delinquent

Homes considered to be serious delinquent, or those homes 90 days or more past due including loans in foreclosure, decreased to 1.8% in May, down from 2% the year before.
Natural Disasters
Natural disasters, such as the hurricanes such as those that devastated parts of Texas and Florida in 2017 and the California wildfires, continue drive the foreclosure or delinquency numbers higher.
The wildfires, "in the West will likely lead to a spike in delinquencies in hard-hit neighborhoods [such as] the wildfire in Santa Rosa last year destroyed or severely damaged more than 5,000 homes," stated CoreLogic Chief Economist Frank Nothaft. He continued to say, "Delinquency rates rose in the aftermath, and in the ensuing months we observed home-price growth accelerate and sales decline. We will likely see the same scenario unfold in fire-ravaged communities this year."
Zillow analysts estimate that the damage attributed to the California wildfires could total about $11.15 billion in residential property alone. CoreLogic estimates that over 292,000 acres burned this year.