The politics of advertising has now come home to roost, and in this case the rooster is Facebook. In an unexpected move on Friday, August 17th, the U.S. Department of Housing and Urban Development said that Facebook allows advertisers to discriminate based on their race, color, religion, sex, familial status, national origin, disability, or other factors.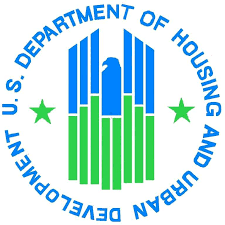 According to HUD's complaint, Facebook allows for advertisers to violate the Fair Housing Act in the following ways:
Display housing ads either only to men or women

Not show ads to Facebook users interested in an "assistance dog," "mobility scooter," "accessibility" or "deaf culture"

Not show ads to users whom Facebook categorizes as interested in "child care" or "parenting," or show ads only to users with children above a specified age

To display/not display ads to users whom Facebook categorizes as interested in a particular place of worship, religion or tenet, such as the "Christian Church," "Sikhism," "Hinduism," or the "Bible"

Not show ads to users whom Facebook categorizes as interested in "Latin America," "Canada," "Southeast Asia," "China," "Honduras," or "Somalia"

Draw a red line around ZIP codes and then not display ads to Facebook users who live in specific ZIP codes
If you have any questions about this information or title insurance, please contact Ralph Aponte: 732.914.1400.
Counsellors Title Agency, www.counsellorstitle.net, founded in 1996, is one of New Jersey's most respected title agencies, serving all 21 New Jersey counties with title insurance, clearing title, escrow, tidelands searches, and closing and settlement services for commercial or industrial properties, waterfront properties and marinas, condominiums, townhouses or residential single family homes. Counsellors Title also features its own Attorney Settlement Assistance Program™ [ASAP], which is an individual resource customized to fit the needs specifically of real estate attorneys, including, Documentation, Preparation, Disbursement of Funds, Attendance at Closing, HUD Preparation or Post-Closing Matters.