According to a recent report, Brick Township foreclosure rate is nearly double that of the rest of New Jersey's average. It is not only high, but it's five times higher than the national average. This has caused the township to contract with a firm to track these at-risk properties so that property maintenance issues can be monitored.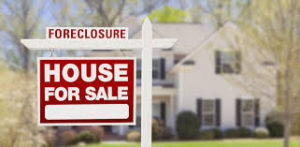 Brick's rate of foreclosure was .28, which is nearly double the state's .16 average.
Currently, there are 1300 homes in Brick that are in danger of being foreclosed or already in the foreclosure process.
According to the report, RealtyTrac shows that one in every 363 homes in Brick is in some stage of foreclosure. This is actually good news, since the pre-foreclosure number for Brick is down 51% from 2017.
What is obviously impacting the slowing rate of foreclosures in Brick is the median family income increasing about 3%.
According to ATTOM Data Solutions, nearly 70,000 properties went through the foreclosure process in New Jersey in 2017. This is slightly less than the 74,000 properties that were processed in 2016 and 50% of New Jersey properties in foreclosure were mortgaged between 2004 and 2008.
In 2017 Ocean County had 4,684 homes in foreclosure. This is a 10% decrease from 2016.
Hudson County had the fewest foreclosures in 2017, coming in at 2,094, which was an 11% decrease from 2016.
Middlesex County came in with 3,700 homes in foreclosure for 2017, which was also a decrease of 10% from 2016.
And Monmouth County reported 4,533 homes in foreclosure in 2017, which is a decrease of just 4% from 2016.
If you have any questions about this information or title insurance, please contact Ralph Aponte: 732.914.1400.
Counsellors Title Agency, www.counsellorstitle.net, founded in 1996, is one of New Jersey's most respected title agencies, serving all 21 New Jersey counties with title insurance, clearing title, escrow, tidelands searches, and closing and settlement services for commercial or industrial properties, waterfront properties and marinas, condominiums, townhouses or residential single family homes. Counsellors Title also features its own Attorney Settlement Assistance Program™ [ASAP], which is an individual resource customized to fit the needs specifically of real estate attorneys, including, Documentation, Preparation, Disbursement of Funds, Attendance at Closing, HUD Preparation or Post-Closing Matters.