When it comes to family, the real estate market turns on a dime, especially when it comes to school openings and registration. Right now we are closing in on deadlines to have children registered for this fall 2018 semester. Even though vacation may be on the minds of the kids, for the parents, buying a house in the best school districts is a primary driver when it comes to home buying.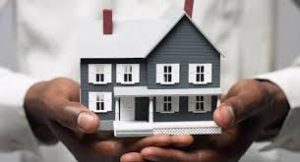 Right now it seems that there are about 4 to 6 weeks left before school registrations officially close.
One of the values that New Jersey offers as a place to live is its high quality of education.
New Jersey ranks as one of the top states for education. New Jersey ranks number 2 in the nation for the best educational institutions in the country. It is second only to Massachusetts, which is number 1, according to US News & World Report.
Considering how quickly houses are coming on the market and selling – some houses are even being listed and sold in the same day – families need to make their decisions very quickly as to where they want to be living come September.
This is crunch time. According to a recent report, the average Days on Market for homes sold in May 2018 was 46, this is down 6 days from the average in April 2018, and down 5 days from the May 2017 average.  Even though the number of homes for sale in May 2018 grew by 4% from April 2018, and they have fallen dramatically, by 9.5%, from 2017 by down from May 2017. Additionally, all areas surveyed reported a supply of 6 months or less.

Now is the time for the real estate market when there is greater incentive to close quickly on a transaction as it relates to school districts and registrations. The fact that it was a cold spring I'm sure had some impact upon the buyer traffic for listed homes.
The other reason to buy a home before the end of the year is tax benefits. In some cases the deductions that can be taken may prove to be beneficial to making a move sooner rather than later.