According to a recent report published by Trulia, rentals increased by 3.1% in 2017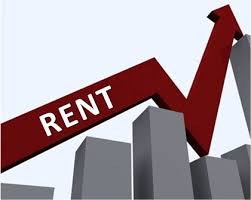 Higher increases seen in strongest housing markets
Tight housing inventory compounded by improved economic conditions and increased buyer demand over the last two years has impacted the average rents individuals are paying. According to the recent Trulia analysis the median rent increased 3.1% in 2017. This was the average, with some regions experiencing twice that growth. Trulia's report gave the biggest annual median rent increase spot to Tacoma, Washington, with a surge of 8.8% from 2016 median rent to $1,795 from $1,350.
On the rental side of the market, the biggest increases came on the Western regions: Washington, California and Colorado.
California rents increased the most since 2012 with the cities of Oakland, San Jose, San Francisco and Sacramento ranking in the Top 10 for rent increases during the five-year period, Trulia wrote.
Trulia reported that since the end of 2012 when housing prices bottomed, rents have increased 19.6% nationally. In some regions, such as Long Island, New York, they have increased by 34%. The Trulia rental analysis highlighted:
Rents increased 3.1% nationally in 2017
Since 2012, the rental market nationally has risen 19.6%
Rents nationally mostly have trailed housing price increases
West regional markets have taken the lead in rent increases, with 7 out of the top 10 posting the largest increases
Construction Will Impact Housing Availability
Inventories should begin to show some relief as permits, starts, and completions – are on pace to finish 2017 at higher levels than last year
New home completions – which provide tangible inventory for homebuyers – are on track to finish 2017 at a post-recession high
Homebuilder confidence is at an 18-year high, according to Trulia, annual permits in 2017
Biggest Rent Increases in 2017 by Market
Market
2016 Median Rent
2017 Median Rent
One-Year Increase
Tacoma, WA
$1,650
$1,795
8.8%
Sacramento, CA
$1,750
$1,895
8.3%
Milwaukee, WI
$1,250
$1,350
8.0%
Los Angeles, CA
$2,500
$2,700
8.0%
Colorado Springs, CO
$1,450
$1,550
6.9%
Deltona-Daytona Beach-Ormond Beach, FL
$1,310
$1,400
6.9%
Salt Lake City, UT
$1,499
$1,600
6.7%
Gary, IN
$1,200
$1,275
6.3%
Fresno, CA
$1,295
$1,375
6.2%
Las Vegas, NV
$1,275
$1,350
5.9%