In light of the $7 billion incentive to lure Amazon to call NJ home to its new HQ2 headquarters, New Jersey has 'invested' billions more to bring the jobs to the Garden State.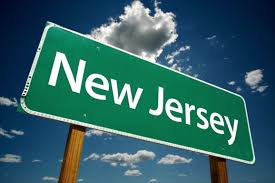 Since 1996, the state has issued $8.9 billion in subsidies, attracting some of Wall Street's biggest players.
The Economic Development Authority (EDA), the state group responsible for overseeing and administering subsidy packages, said not every company that signs an incentive agreement receives the entire subsidy award. In fact, several of largest incentive deals in this list have yet to be initiated, which means the companies have not received the full payout of the subsidy.
That's because companies need to pass several thresholds in order to get the payout. It needs to complete construction, invest a certain amount of capital and hire a specific number of people before the EDA grants it certification for subsidy payouts.
Available state data indicates that for many of these projects, little of the money awarded by the EDA has been credited to companies.
JPMorgan Chase Bank
JPMorgan Chase used the 2014 subsidy award to expand its presence in New Jersey, according to the Economic Development Authority. The state required the company to transfer its 2,612 employees working elsewhere in the state to Jersey City and to create 1,000 new jobs. The Economic Development Authority has so far certified about $22 million in credits.
Subsidy size: $224,835,000 over 10 years, awarded in 2014 and located in Jersey City.
Sayreville Seaport Associates
Sayreville Seaport Associates, which is majority owned by Prudential, received the subsidy award in 2014 to build Luxury Point, a new shopping mall and housing development, according to the Economic Development Authority. State data shows the company said in 2014 it would create 3,900 new jobs. The EDA has not yet certified subsidy credits for the company.
Subsidy size: $223,277,590 over 20 years, awarded in 2014, located in Sayreville.
Prudential Financial
New Jersey gave Prudential the subsidy in 2012 to leave its Gateway complex and build a new office tower in Newark. The company said it would create 400 new jobs, bringing in 100 employees from out of state. State data shows the EDA has so far approved $21 million in subsidy credits. The tower opened in September 2015.
Subsidy size: $210,828,357 over 20 years, awarded in 2011 and located in Newark.
JPMorgan Chase Bank
JPMorgan Chase used the 2015 subsidy award to move about 2,000 jobs from New York to Jersey City, bringing the company's numbers at the campus up to 7,000. The company has not begun receiving subsidy credits, according to state data. Subsidy size: $187,800,000 over 10 years, awarded in 2015; located in Jersey City
Goldman Sachs
The company used the 2002 award to move its equity sales, trading operations, and its research and data departments to Jersey City. The company created about 2,400 jobs, most of them employees who transferred from New York, according to the Economic Development Authority. The state has approved about $115 million in subsidy credits.
Subsidy size: $164,300,000 over 10 years and was awarded in 2000; located in Jersey City
American Water Works Company
American Water is the largest publicly traded water and wastewater utility company in the U.S., according to its website. State data shows the state gave the company the subsidy to build its new headquarters in Camden. American Water said it would retain about 600 jobs and add an additional 100. The company has not begun receiving subsidy credits, according to state data.
Subsidy size: $164,200,000 over 10 years; it was awarded in 2015, located in Camden