FREEHOLD, NJ – Counsellors Title Agency, Inc., www.counsellorstitle.net, is pleased to announce the opening of its newest location at 54 Hudson Street, Suite 201-B, Freehold, NJ 07728.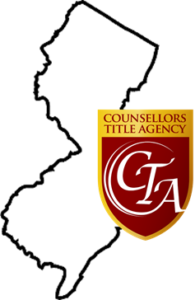 The borough of Freehold, as of the 2010 United States Census, had a population of 12,052, reflecting an increase of 1,076 (+9.8%) from the 10,976 counted in the 2000 Census.
"The opening of our Freehold office is the logical next step which underpins both the proximity to our existing client base and expanding into the growing market in Monmouth County," stated Ralph Aponte, President of Counsellors Title Agency, Inc. "It is our desire to provide our expertise and systematic service to regions where we see growth and additional marketshare. Monmouth County has showed a great deal of resilience, especially with the number of recent listings increasing over a two-year period from 9,175 in September of 2015 to September of 2017 with 9,470 in new listings."
In addition to its headquarters in Toms River, New Jersey, Counsellors Title expands its agency network to include a branch office in Freehold, the county seat of Monmouth County.
Counsellors Title Agency currently serves all 21 counties in New Jersey.
About Counsellors Title and Ralph Aponte
Ralph Aponte began his business career as a title searcher in 1983. After founding Counsellors Title Agency in 1996, his hard work and collegial enthusiasm grew the title/escrow agency into one of New Jersey's premier property title agencies, writing thousands of policies for home owners, businesses and institutions since inception. He is a lifelong New Jersey resident and businessman. With over 30 years' experience specializing in title insurance and title research, Ralph has built his repertoire of business tools to include management, commercial and business development. Counsellors Title Agency [CTA] maintains an outstanding customer retention record of over 95 percent. Today, CTA's impeccable track record over the last 21 years is one on which hundreds of attorneys, loan officers and Realtors have come to rely. Counsellors Title Agency, Inc. has consistently provided swift and knowledgeable title insurance settlement and search expertise for thousands of New Jersey's attorneys, loan officers, Realtors, borrowers and purchasers. CTA's detail-oriented team of professionals streamlines the complexities of a real estate transaction to make each one stress and glitch-free.
Counsellors Title Agency is a full service agency specializing in delivering reliable, professional title insurance and settlement services to the New Jersey real estate industry and those who serve it. For more information, please contact Ralph Aponte, 732.914.1400 or go to the company website for a free quote or more information.
# # #
Notes to Editors: Ralph Aponte is available for interviews and features concerning New Jersey real estate trends, title insurance, and riparian matters affecting title.