Here are some tips on how to research your first home.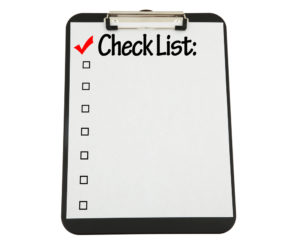 The Public Records
Public records can provide you with a great starting point. It will show you trends such as past sales history and tax assessments. Another good area to investigate are the public property records on each home listing which includes tax rates. You can also find information at the county clerk's office (which now is provided online).
Know Neighborhood Features
Every neighborhood has things about it that are both positive and negative, such as highly-rated schools, easy highway access, markets, arts facilities, recreational resources such as parks and beaches, and restaurants, of course.
Mobility
Another feature to be considered is the walkability factor. Are the stores close enough so that if you wanted or needed to, they could be reached without driving? There is also the public transportation feature: what about buses and trains?
Appreciation
Another factor to consider are the trends in the average household income for the neighborhood. Is it increasing? What about the population and establishment of new businesses? All should be considered when purchasing a home.
Costs After Purchase
Is your prospective home purchase going to require some updates? Is it a move-in ready home or a project house? The 'fixer-upper' in the right neighborhood gives you the built-in equity to warrant investing in the updating of the home.
Identifying a High-Value Neighborhood
These are some tips and ideas that can help you identify a high-value neighborhood:
■ Lots of new construction
■ Construction of new shopping centers or schools
■ New businesses
■ Lack of vacant storefronts
Watch Out for Down-Trending Sales & Foreclosures
One foreclosure could be an anomaly, but with three or more, it could be a sign of a trend. Look out for store closings, lots of vacancies, lots of yard signs for rentals.
ABOUT COUNSELLORS TITLE AGENCY
Since 1996, Counsellors Title Agency had provided swift, proven and knowledgeable title insurance settlement and search expertise for thousands of New Jersey's attorneys, loan officers, Realtors, borrowers and purchasers. CTA's detail-oriented team of professionals streamlines the complexities of a real estate transaction to make each one stress and glitch-free.
If you have any questions about this information or title insurance, please contact Ralph Aponte: 732.914.1400.