The Number of Renters Grows By Over 7 Million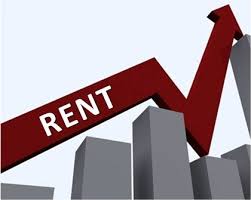 According to the Pew Research Study, homeownership rate has fallen to about its 1994 level. This means that the number of renters has increased. Unfortunately for the renters, residential housing market value has only exacerbated the situation as income levels have not kept pace with home valuation.
For households headed by those under age 65, today's ownership levels are near the lowest on record since 1982.
Pew Research Center survey shows that 72% of renters say they would like to buy a home in the future.
In addition to housing shortages, higher prices, and lower income levels, as a by-product of the Great Recession, lending standards and criteria are more stringent.
Loan approval rates are up compared with 2004 levels but loan applications are down significantly, due to a slow economic recovery.
The Pew study states, "Nationally, home prices have recovered nearly all of the ground lost during the housing bust. According to the S&P/Case-Shiller U.S. National Home Price Index, home prices peaked in mid-2006. Ten years later, prices are back near their peak (at least in nominal terms, not adjusting for price inflation)."
Inventory shortages plus a slow growth economy have made it more difficult for individuals to become homeowners, according to a new Pew study.
The number of households headed by homeowners remained relatively flat, while households headed by renters grew by almost 10% since 2007, with more people renting than at any other point in the past 50 years. The same Pew report indicated that only 63.5% of households own their own homes – this compares to the peak of 69% reported back in 2004.
The Pew study found that in 2016, 65% of households headed by young adults were renting, which translates into an increase of 8% from 2006.
When compared to figures over 35 years ago (1982), 41.2% were homeowners younger than 35. Today only 35.2% of homeowners are under the age of 35.
Although renting is today's trend, this could change. According to the same Pew study, 72% of renters said they would like to buy a house in the future.
The recent Trulia survey found that 41% of renters regretted not buying instead of renting, as the median sales price of a home crossed the $200,000 threshold for the very first time this past June.
This is reflected especially in the decrease in the number of mortgage applications:
2004                      2015                    Change
Total applications                             6.4 million            2.7 million            -58%
Total originations                             4.1 million            1.9 million            -54%
ABOUT COUNSELLORS TITLE AGENCY
Since 1996, Counsellors Title Agency had provided swift, proven and knowledgeable title insurance settlement and search expertise for thousands of New Jersey's attorneys, loan officers, Realtors, borrowers and purchasers. CTA's detail-oriented team of professionals streamlines the complexities of a real estate transaction to make each one stress and glitch-free.
If you have any questions about this information or title insurance, please contact Ralph Aponte: 732.914.1400.