January Existing Home Sales Reflect Robust Buyer Demand for Spring
The National Association of Realtors® reported that all major regions except for the Midwest saw sales gains for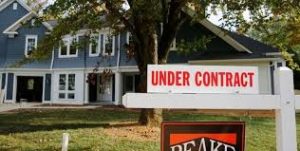 January 2016. Existing-home sales stepped out to a fast start in 2017, surpassing a recent cyclical high and increasing in January to the fastest pace in almost a decade.
Total existing-home sales, which are completed transactions that include single-family homes, townhomes, condominiums and co-ops, expanded 3.3% to a seasonally adjusted annual rate of 5.69 million in January from an upwardly revised 5.51 million in December 2016. January's sales pace is 3.8% higher than a year ago (5.48 million) and surpasses November 2016 (5.60 million) as the strongest since February 2007 (5.79 million).
The median existing-home price for all housing types in January was $228,900, up 7.1% from January 2016 ($213,700). January's price increase was the fastest since last January (8.1%) and marks the 59th consecutive month of year-over-year gains.
First-time buyers were 33% of sales in January, which is up from 32% both in December and a year ago
All-cash sales were 23% of transactions in January, up from 21% in December but down from 26% a year ago.
Single-family home sales grew 2.6% to a seasonally adjusted annual rate of 5.04 million in January from 4.91 million in December 2016, and are now 3.7% above the 4.86 million pace a year ago. The median existing single-family home price was $230,400 in January, up 7.3% from January 2016.
January existing-home sales in the Northeast jumped 5.3% to an annual rate of 800,000, and are now 6.7% above a year ago. The median price in the Northeast was $253,800, which is 2.5% above January 2016.